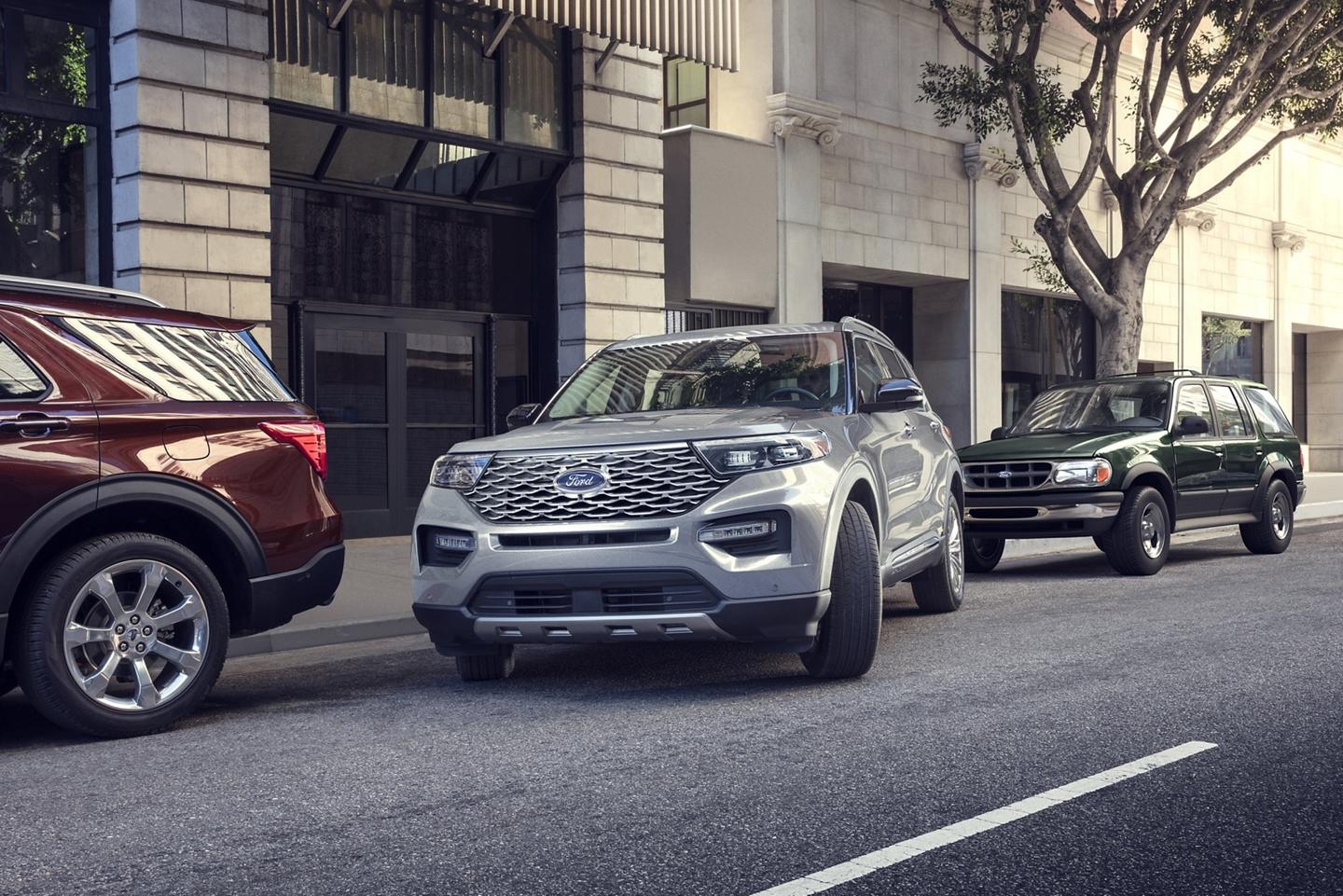 ---
Drive in traffic with less stress
In Newfoundland and Labrador, we are fortunate to not have traffic jams like the ones you see in cities like Toronto or New York City! That being said, driving to and from work in St. John's, Corner Brook, or other communities, or driving to the cabin on a long weekend requires drivers to be especially alert, and can sometimes create stressful driving experiences.
Ford features, like the four listed below, provide innovative radar technology that supports the driver in making safe decisions, to help avoid possible accidents and make potentially stressful drives more enjoyable.
---
Adapting to the road ahead of you.
Your vehicle has an available feature that helps you maintain a safe, consistent distance from the vehicle in front of you.
Adaptive Cruise Control
does everything that normal cruise control does, and more.
When you accelerate to your desired speed and set cruise control in place, its adaptive radar technology constantly scans for slower vehicles in front of you. Upon detection, it will automatically adjust your speed to maintain a safe gap.
You have the ability to choose the length of the gap you'd like your vehicle to maintain, to match your driving style and level of comfort. Once traffic clears, your vehicle will return to your previously set speed.
Extra support with blind spot detection.
Many Ford vehicles have a feature that is designed to alert you when a vehicle is approaching your blind spot, or approaching from the side, when you are backing up.
BLIS (Blind Spot Information System)
turns on when you start driving and remains active, even if you aren't moving.
A light will come on in the top corresponding corner of your side mirror, and will stay on until the vehicle is no longer in your blind spot.
Cross-Traffic Alert warns you of moving cars coming from either side as you are backing up or out of a parking spot. It will give you three kinds of warnings, in order to catch your attention. A light will turn on in the corresponding top corner of your mirror, a chime will ring, and a message will appear in your vehicle's message centre.
While extreme weather conditions may block your sensors, your vehicle has the ability to detect and warn you when it isn't active. Talk about intuitive!
Monitoring your driving behaviour.
One of the many available features our Cabot team loves is Ford's available Lane-Keeping System. This feature monitors your driving behaviour and will alert you if you begin to veer out of your lane.
The Lane-Keeping System is made of up two modes that can either be used together or separately: Alert and Aid. The Alert mode uses sensors and will make your steering wheel vibrate when it notices you are starting to drift to the left or right. The Aid mode uses your vehicle's steering system to direct your steering wheel toward your lane.
When you use your turn signal, your vehicle deactivates the feature so it cannot interfere with intended turns. And with Ford's MyKey feature, you can program your vehicle so the Lane-Keeping System feature is always active.
Ford's safety features can help prevent rear-end collisions.
Collision Warning detects slower vehicles travelling in the same direction as you, and senses a potential collision if you are approaching too quickly. A row of red lights will flash on your windshield and you'll hear an alarm.
If you don't react, brake support activates. Your vehicle will pre-charge your brakes so when you do notice and press on your brake pedal, you will stop quicker and potentially avoid an accident.
You can change the sensitivity; the most sensitive setting will be able to pick up on stationary items near your vehicle, as well.
Ask our Cabot sales team about how you can avail of these helpful Ford driving features, as well as other technologies available to make your driving experience stress-free and safe.
Cabot Ford Lincoln
Authorized Ford dealership in St. John's NL
177 Kenmount Road
(709) 722-6600