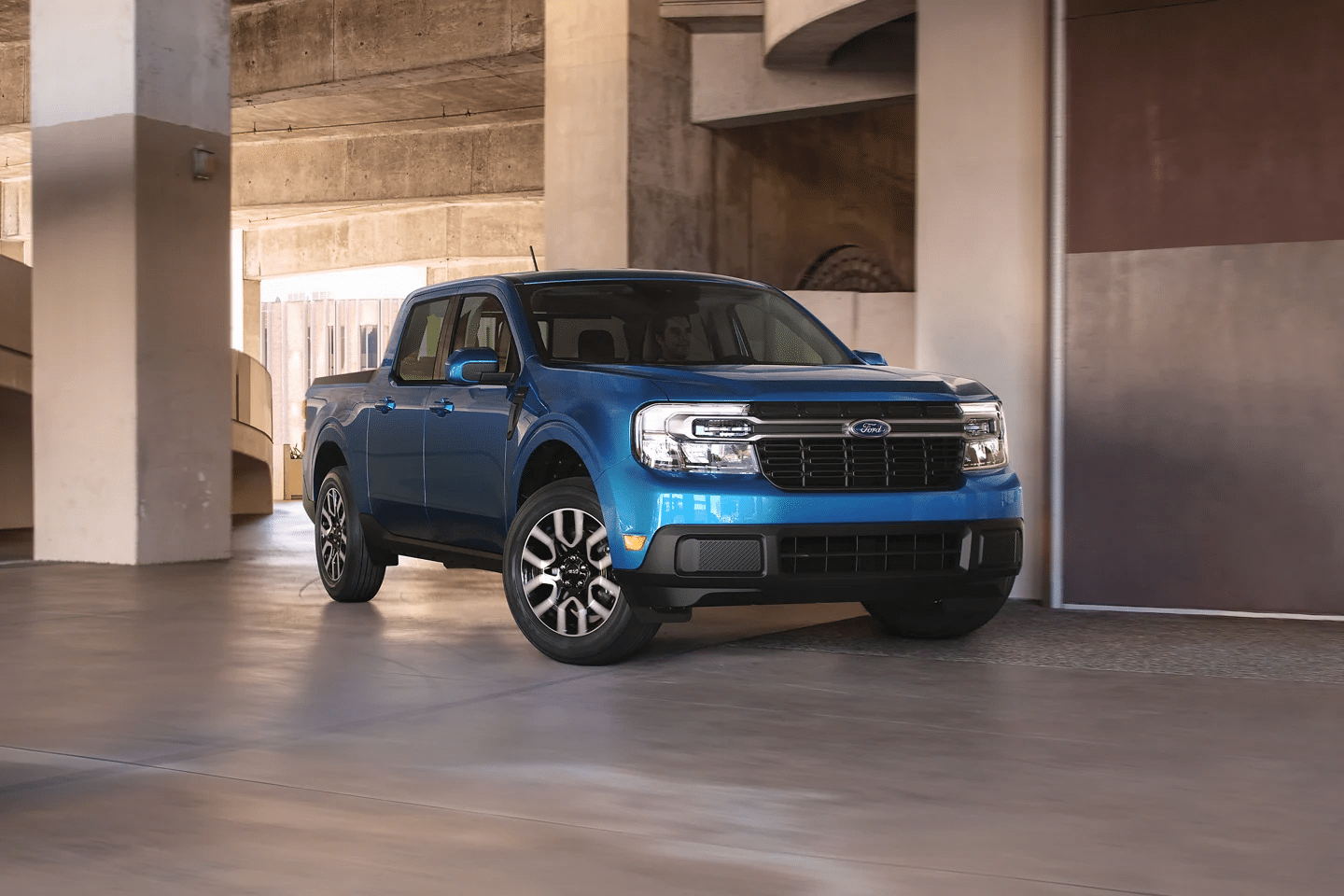 The Ford Maverick is the trend-setting pickup you need in St. John's. The most compact model in the iconic Ford truck lineup, the Maverick is built for easy maneuvering around the city, with a roomy interior, seating for five, and a 4.5 ft customizable bed.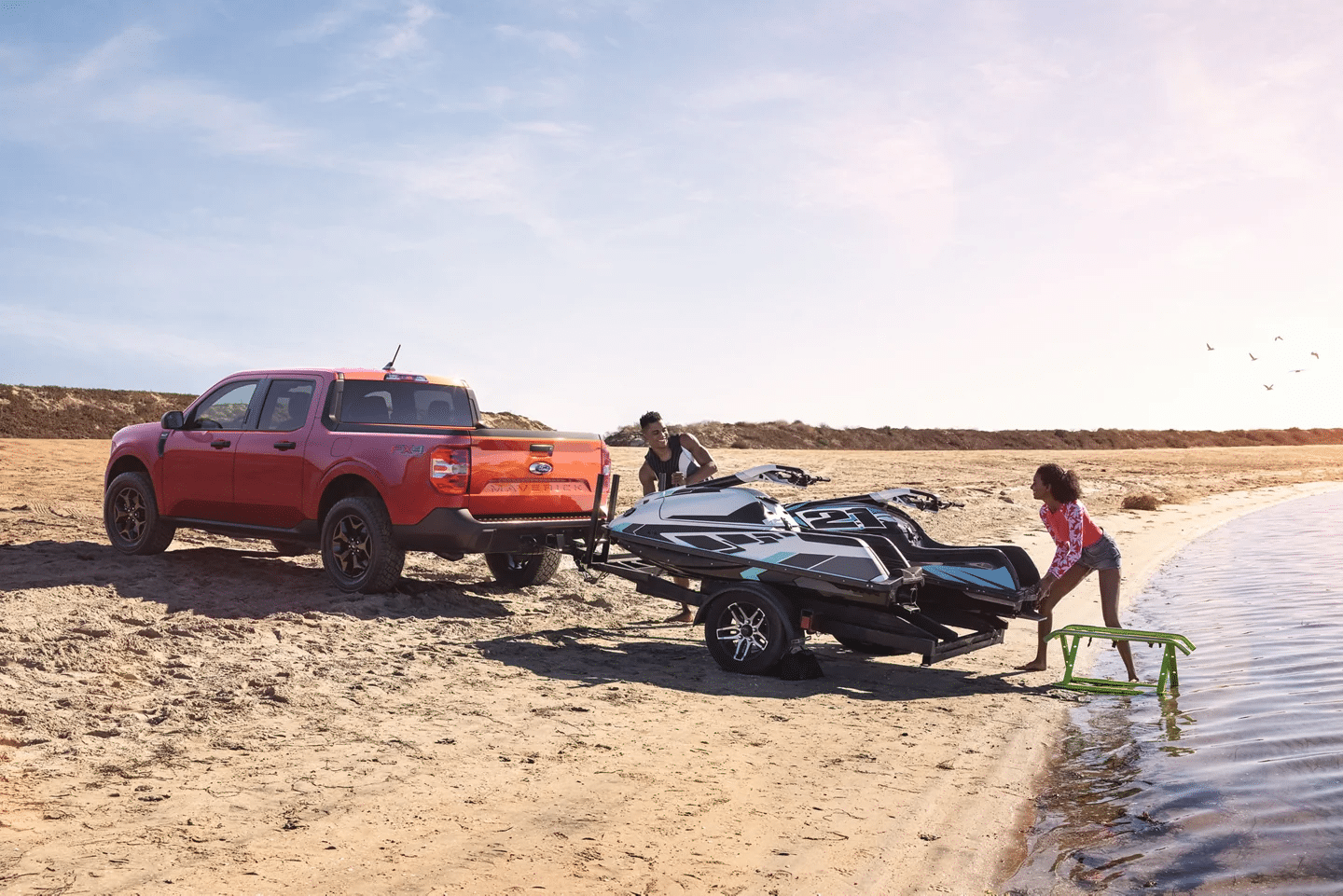 The Only Standard Full Hybrid Pickup in Canada
The Ford Maverick comes standard with a 2.5L Full Hybrid engine that is paired with a Continuously Variable Transmission (CVT). That winning combination means you get seamless shifting and a targeted estimated 5.9 L/100Km of city fuel consumption.
If escaping St. John's on the weekend is your style, upgrade to the 2.0 L EcoBoost engine and add the available 4,000lb Trailer Tow Package to get you, your friends, and your trailer to the cabin with ease. The EcoBoost engine has you covered with an impressive 250 horsepower and 277 lb.-ft. of torque.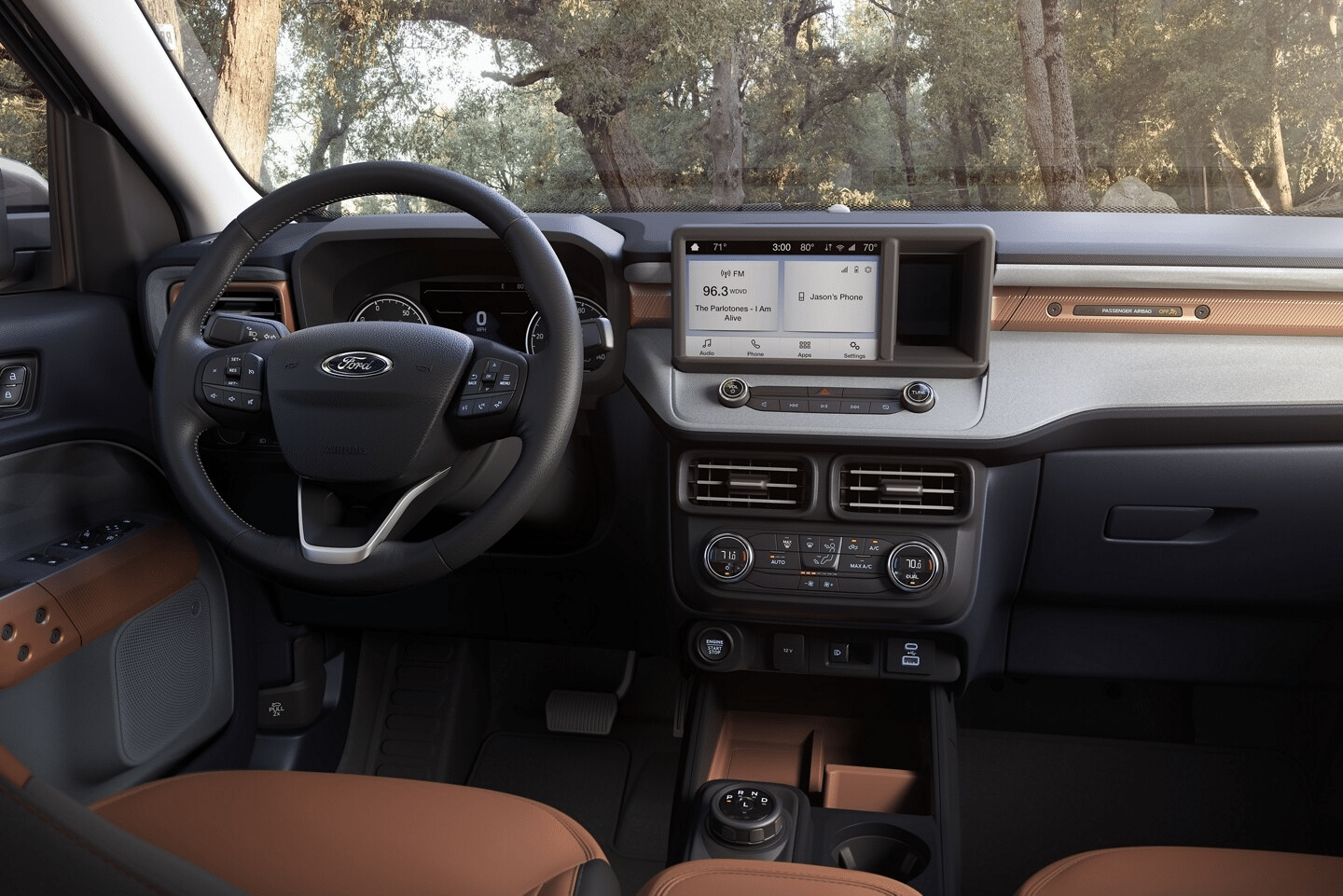 Technology in the Cockpit
With an available eight-inch touch screen at your fingertips, you are really in control in the driver's seat. Equipped with Ford Sync technology along with Apple CarPlay and Andriod Auto capabilities, you get the freedom of sound. The standard six-speaker system means you'll never miss a beat. Upgrade to the eight-speaker B&O system on the Lariat model for a bass-boosting, powerful listening experience.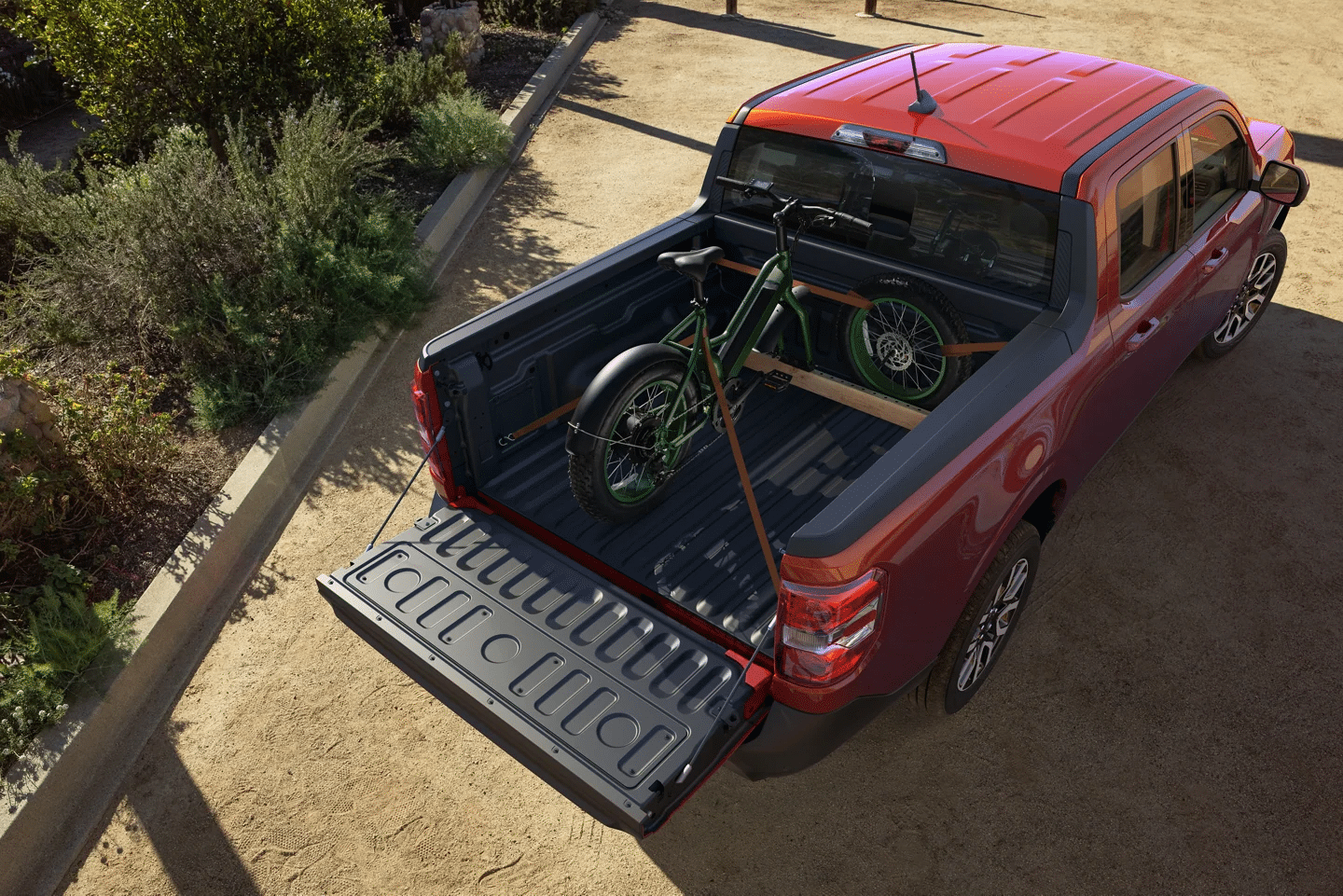 Discover the versatility of the Ford Maverick Flexbed
The Maverick Flexbed has power! With two 12V wires in the bed, you can stay fully charged for wherever your adventure takes you. Equipped with an adaptable tailgate, the 4.5 ft Flexbed offers customizable storage space. It comes with a standard six tie-downs and an additional four more available on the Lariat and XLT models. Plus, with available Locking Rail and Sliding Brackets, the Maverick keeps your cargo safe and secure. From Cabot Ford in St. John's to the rest of the province, your Ford Maverick has the cargo space and features to get you there.
The Ford Maverick is built to explore St. John's and the rest of Newfoundland and Labrador. Compact like an SUV in the front and with the convenience of a 4.5 ft Flexbed in the back, the Maverick brings you the best of both worlds. Sign up below for more information or to reserve your Ford Maverick.