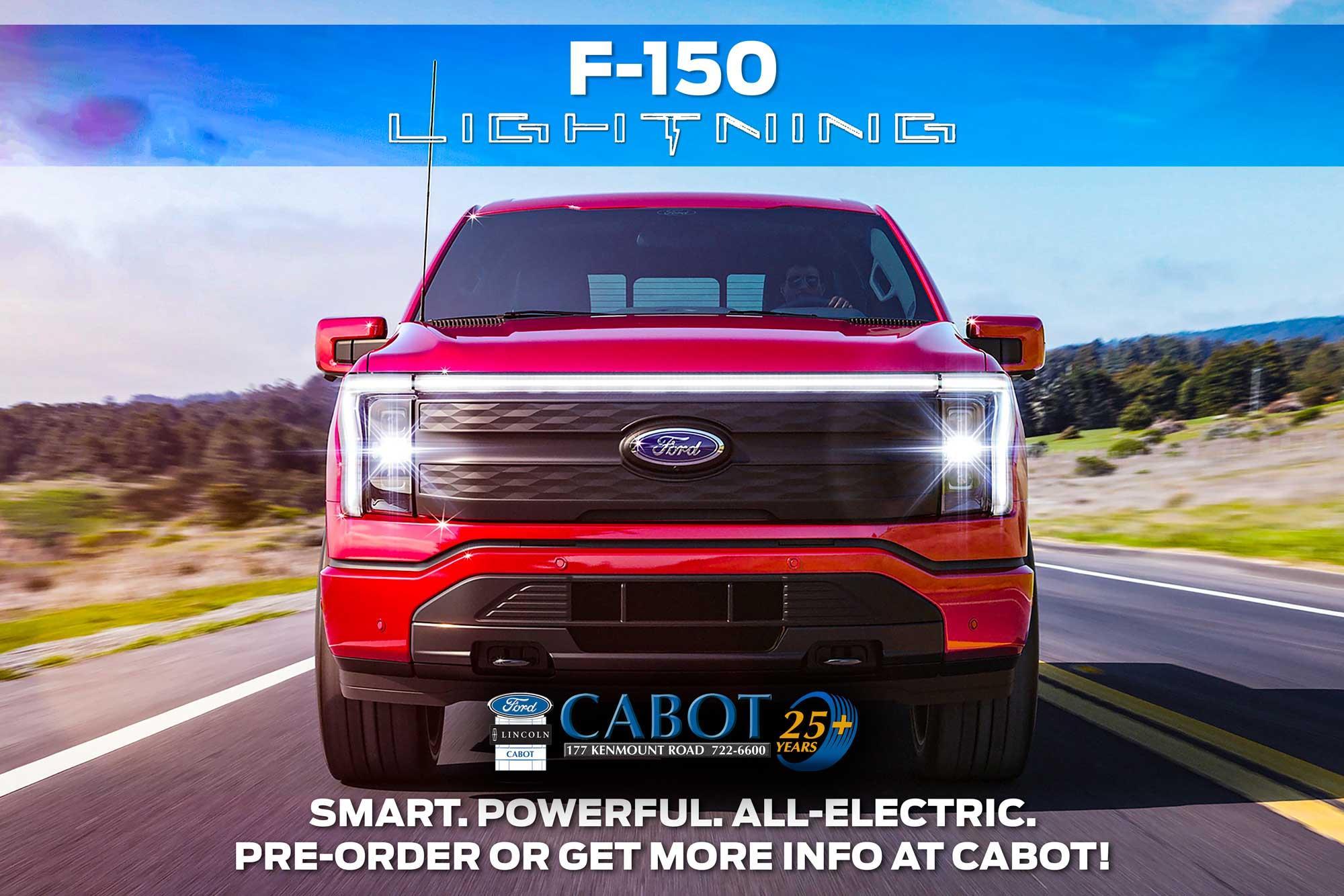 Ford has taken an entire century of experience and innovation to develop an all-new electric addition to the F series that is quick enough, tough enough, and smart enough to carry the name F-150. It is time to bring the Lightning. With a 10,000 lb towing capacity and 563 horsepower, the Ford Lightning delivers the same dependable performance and endurance you've come to expect from the F-150 series.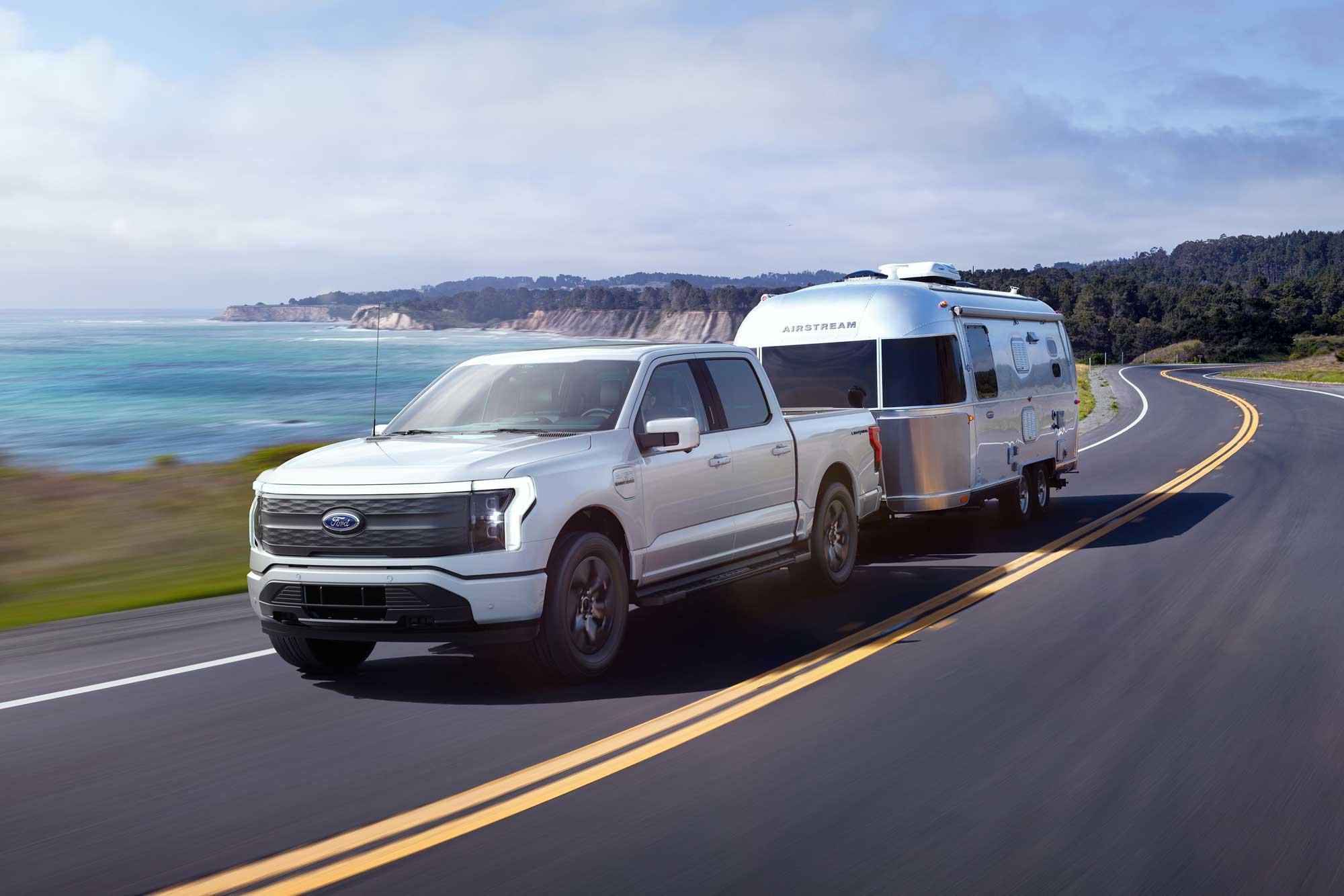 A Cleaner Future with a Zero-Emission Truck
The F-150 Lightning has a 480 Km range with the Extended-Range battery, which is the equivalent of waking each morning with a full tank of gas. But of course, the Lightning is a zero-emission vehicle. This generation of Ford owners is committed to a cleaner planet and cleaner future.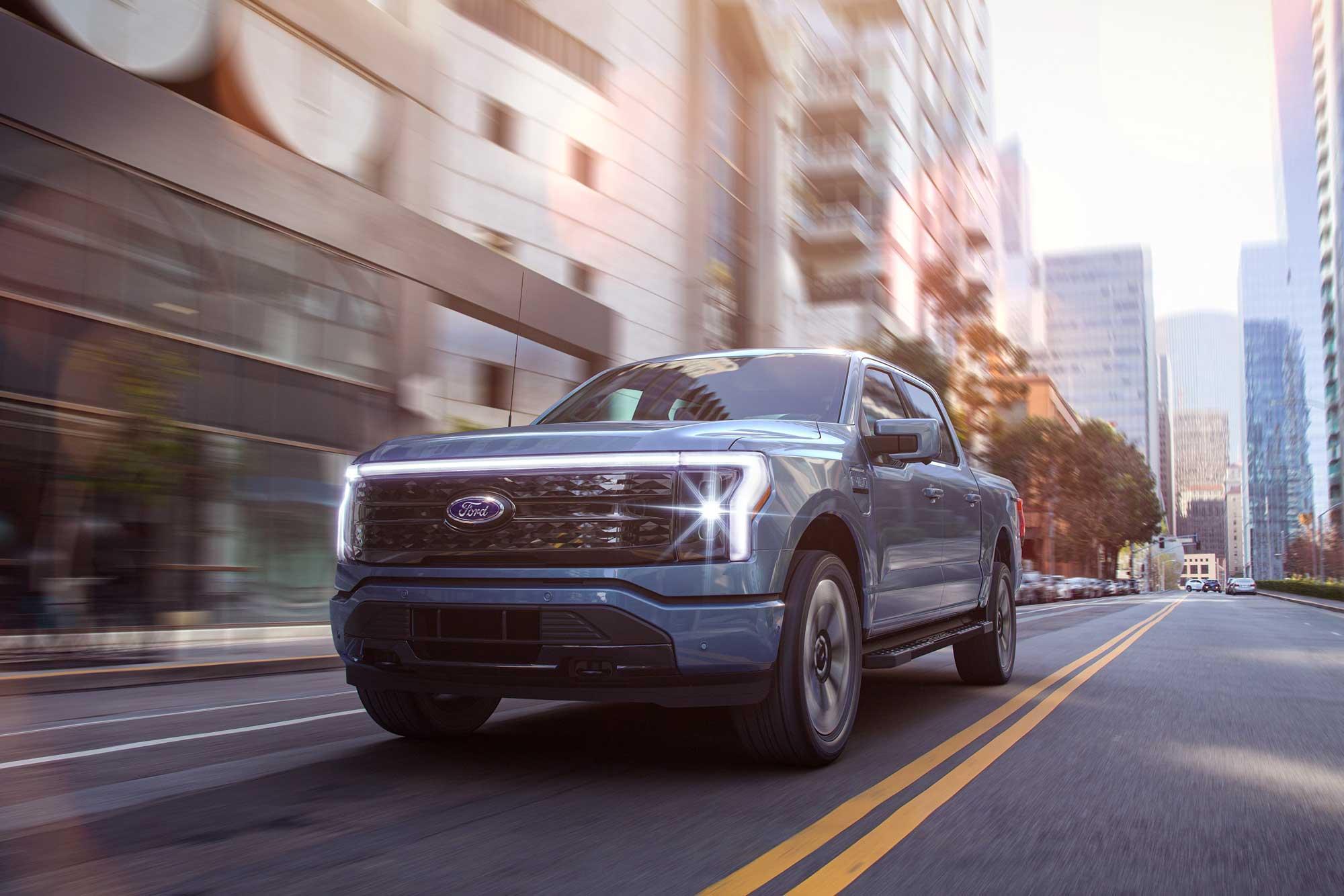 The F-150 Lightning has Unlocked the Full Potential for Electric Vehicles
Boasting an incredible 0-100 km/hr in the four-second range, it is the fastest F-150 available. With its low centre of gravity, it is also the best-handling truck in the series.
Tough enough for the job site and built with the comfort and style for a daily commute, the Lightning Super Crew has a roomy interior for five. With an impressive display screen available in a range of sizes up to an impressive 15.5 inches, you can access all of the innovative technological features from the centre console.
For storage, the entire front, or "frunk," opens to reveal 400L of storage space which is in addition to the standard size bed. The front trunk is waterproof and opens with the grill attached to reveal a low, easily accessible cargo storage space. Even the frunk has power in the Lighting. With four Pro Power On Board 120V outlets for a total exportable power of 2.4kW, you can power your tools at the job site or your electronics at the campsite.
What can you do with all of that harnessed electricity? Glad you asked. The F-150 can power your job site and your accessories. But that's just the small stuff. The F-150 Lightning can act as your own power plant powering your entire house for up to three days in the event of an outage.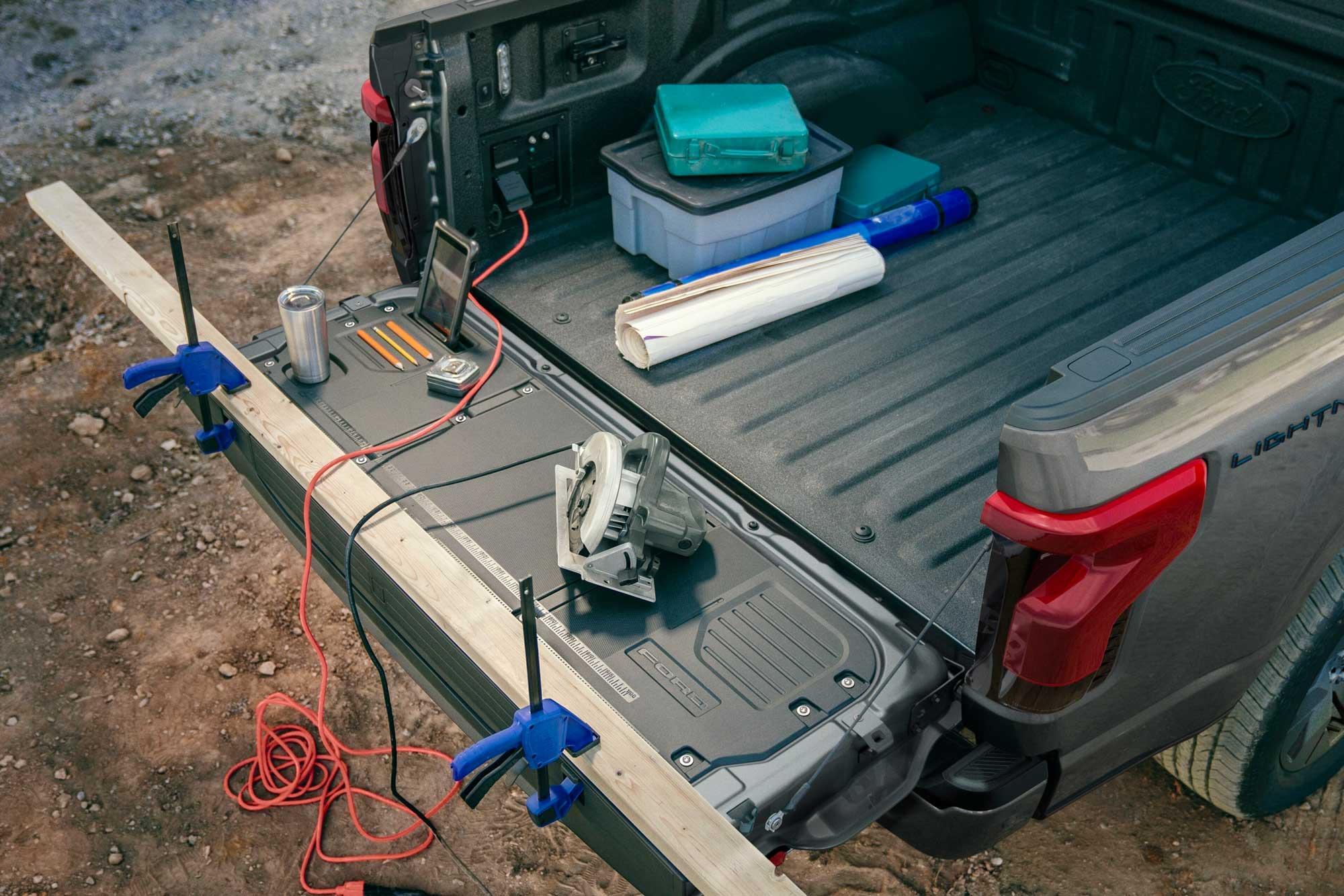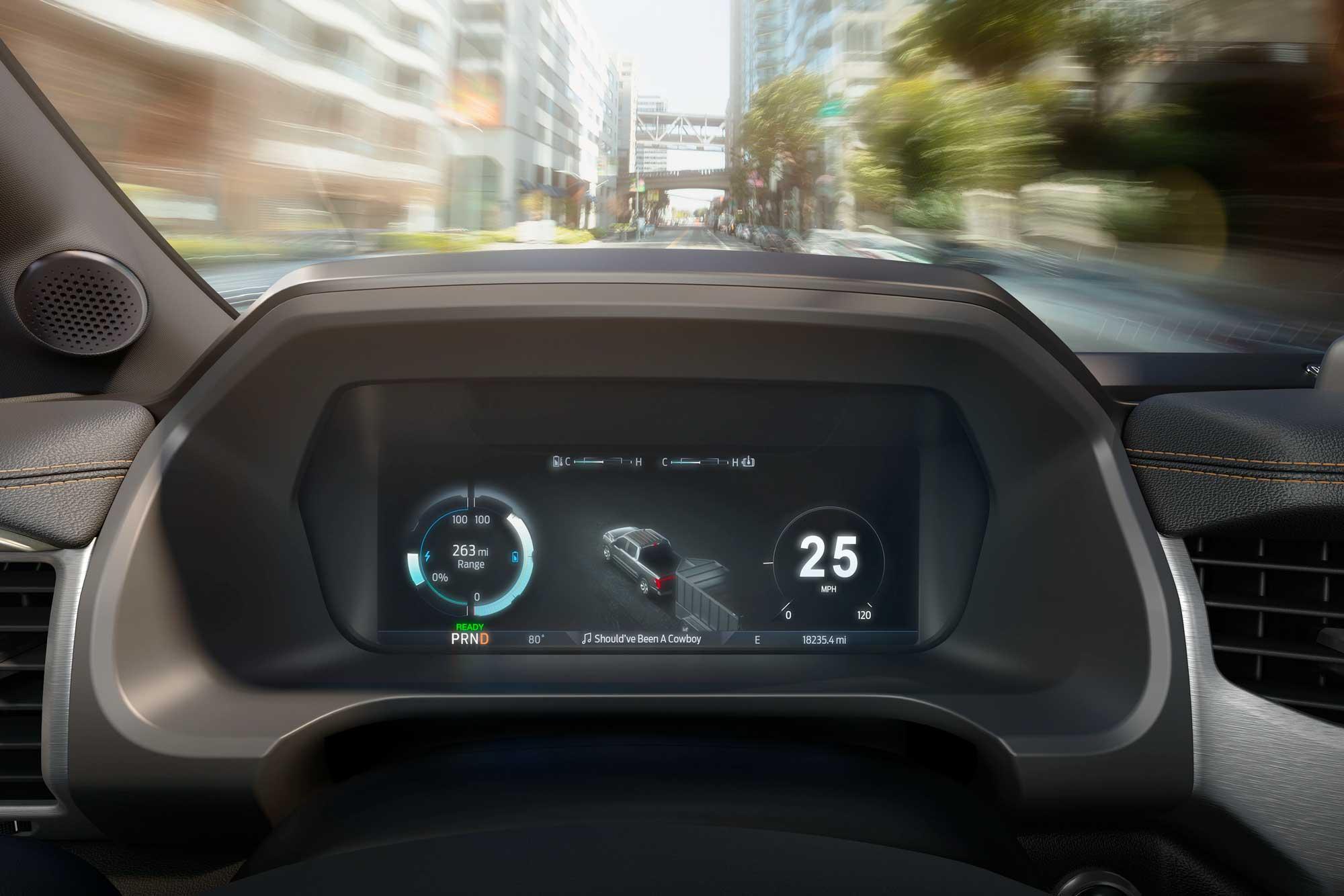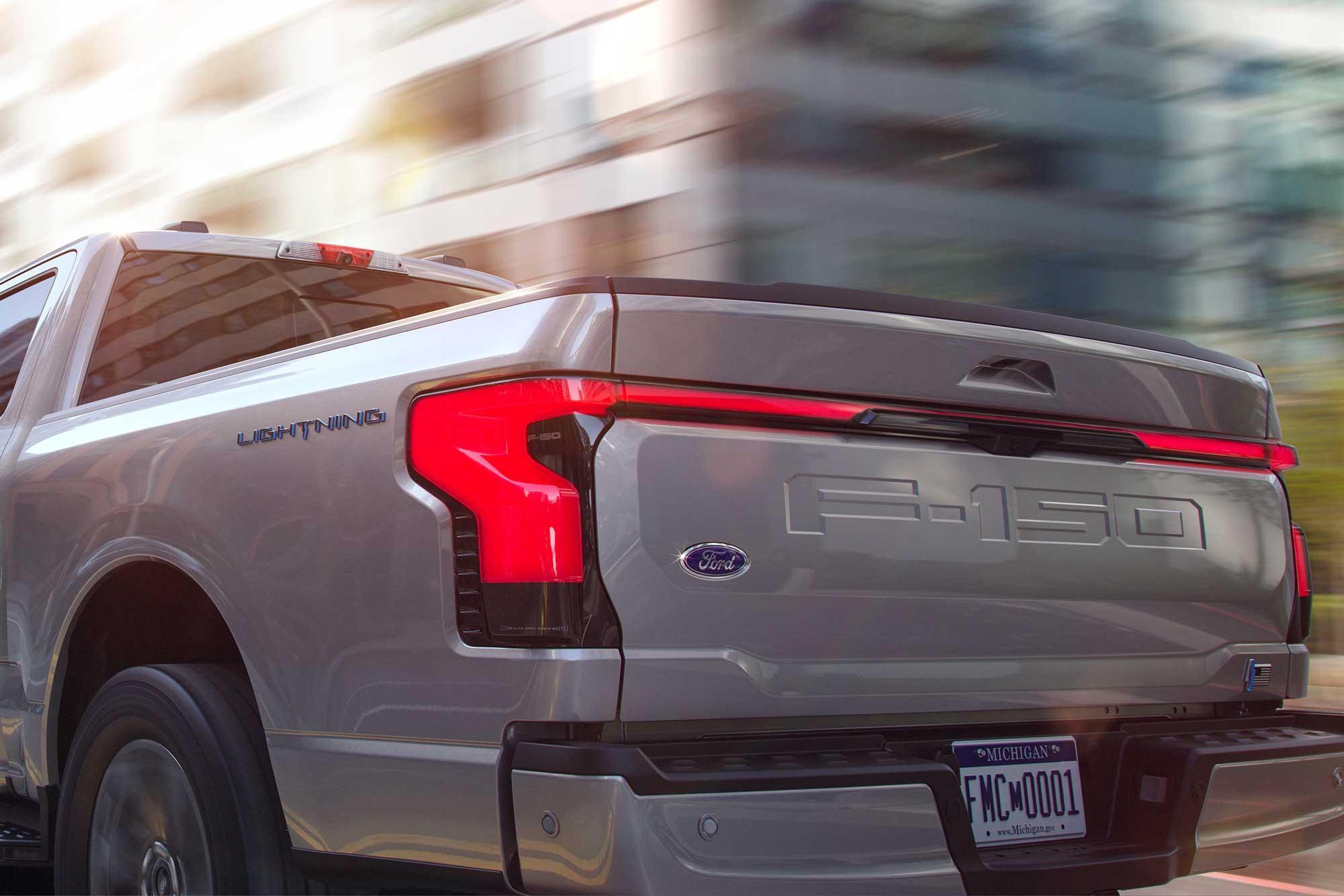 The F-150 series is the most popular and most trusted truck in Canada. Ford made sure the all-new electric F-150 Lightning not only lived up to but entirely exceeded expectations. Preorder your F-150 Lightning now at Cabot Ford Lincoln.