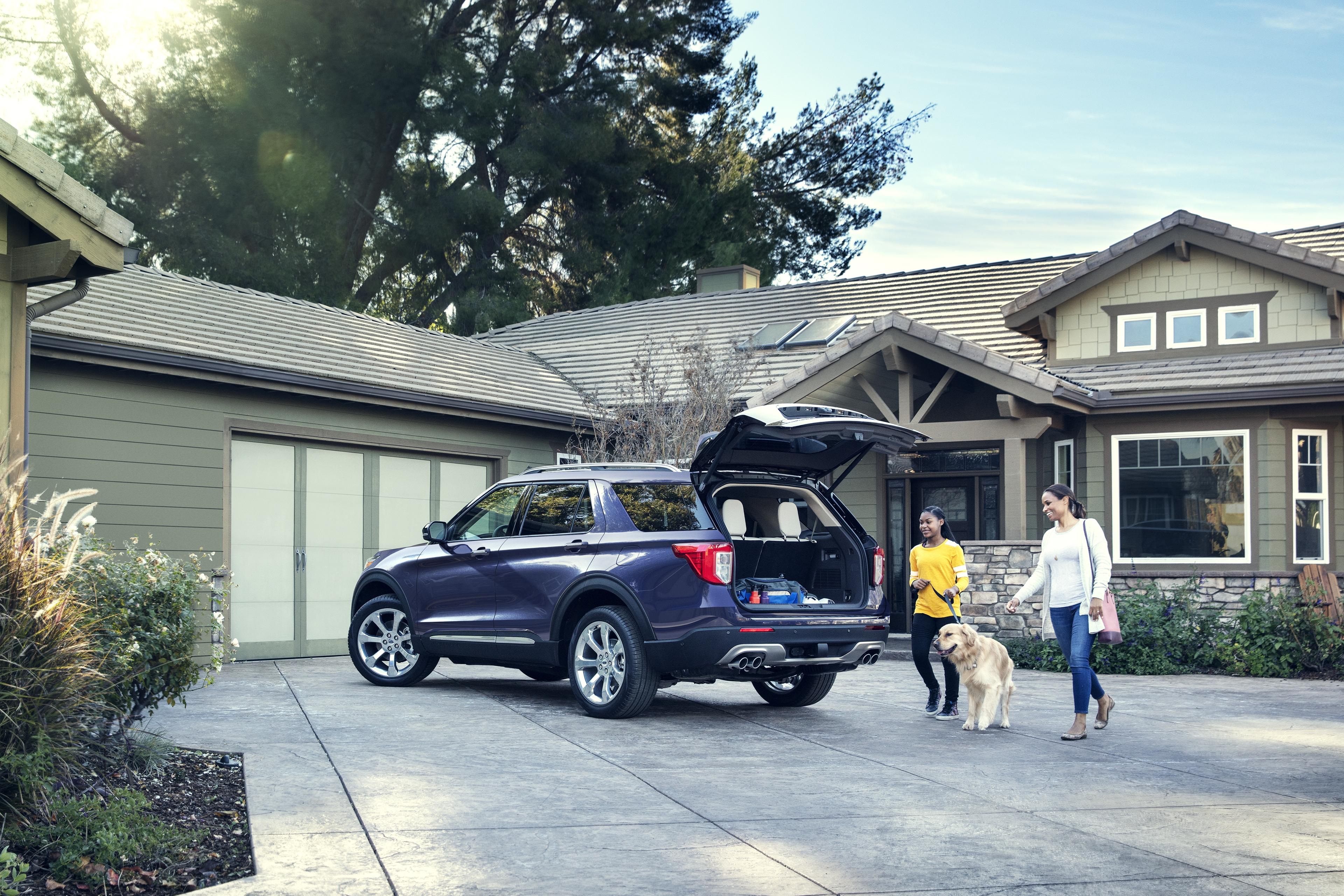 ---
As your authorized Ford dealership in St. John's for over 25 years, we consider our customers to be family.
One of the best things about working at Cabot is that, over the years, we get to see families expand, and children grow up. From a child's car seat, to a child's first car and every stage in between, you and your growing family may require different kinds of vehicles for the various life stages you will go through.
We listen carefully to the changes that have happened since your last vehicle purchase, and ask follow- up questions to understand what you value most in a vehicle. We will provide you with advice, support and suggestions, to help pair you and your family with your ideal vehicle, based on you and your family's current needs.
Many families opt for SUVs in NL because of their space, functionality and ability to handle harsh weather conditions, but did you know that Ford SUVs also have the following convenience and security features, ideal for families with children?
---
Ford SUVs are making your child's car seat even more secure.

At Cabot, safety is one of our top priorities. Therefore, whenever somebody mentions they have younger children, we always make sure to point out Ford's LATCH System.
The LATCH System further secures your child's car seat into place, making it easy to secure the seat's attachments, as well as help keep your child safe, in case of an accident. The LATCH System can be found on all Ford SUVs in St. John's.
To determine if your child's car seat can be used with the Ford LATCH System, check the seat for two rigid attachments with metal connectors or two flexible straps with metal hooks, that connect to the lower anchors of your seat. Also, check for a belt strap with a metal clip, attached to the top back portion of the seat.
Feel free to drop by our showroom at 177 Kenmount Road in St. John's, to see the LATCH System in person.
Work smarter with a Ford SUV in St. John's.
A successful morning school send-off requires strategy and focus. Between ensuring your children have the correct homework, text books, lunch and clothing, and getting yourself ready for your busy day, every second counts!
Ford's Intelligent Access with Push-Button Start allows you to unlock and lock your vehicle, as well as start your ignition, without your keys in hand!
No more digging into the bottom of your bag in a hurry, or patting down every pocket during bad weather... as long as your key fob is on your body, simply hold the driver door handle for a few seconds, and you will hear it click, indicating it is unlocked. To start the vehicle, simply press on the brake and hit the Start/Stop button.
Transporting your precious cargo across NL.

A leisurely day at the park with your children sounds simple enough, but we know what it's like; children, dog, diaper bag, and personal items in tow... do you sometimes wish you could grow a third arm to get to and from your vehicle? We get you.
Thankfully, Ford's available Hands Free Liftgate Technology (HFLT) makes travelling with children a much more pleasant experience! Transport your precious cargo to and from your vehicle with ease by simply waving your foot under the rear bumper, with your key fob on hand.
No need to use your hands or press any buttons; just wave your foot, move back, and watch the trunk door lift open. Drop by your authorized Ford dealership at 177 Kenmount Rd, to see a live demonstration.
Ford's safety features keep getting better.

If you just read about Ford's available Hands Free Liftgate Technology (HFLT) and thought that was amazing, wait until we tell you about HFLT's Obstacle Detection feature!
Obstacle Detection keeps your trunk from closing, if something is in the way. If it's descending and comes into contact with something, it will automatically open again, reducing the risk of kids or pets getting caught or injured.
While Ford can't protect you from the fight that is about to break out between your two children in the back seat, it CAN equip you with features and technology, like the four listed above, to allow you to work efficiently and effectively, so you and your growing family get to where you need to go with ease!
Cabot Ford Lincoln
Authorized Ford dealership in St. John's NL
177 Kenmount Road
(709) 722-6600