Redefining the Undefinable

The iconic Ford Mustang has long been known for its bold lines, stunning style, and powerhouse performance. A Mustang in St. John's turns heads and wins hearts.
Ford now redefines boldness by adding a completely new breed to augment the Mustang line… the Mustang Mach-E. The pony has captured hearts for generations… and is about to get them racing faster than ever.
With targeted 0-60 mph in the mid 5-second range, and targeted 425 km estimated range on one charge,* the Mustang Mach-E is resetting expectations of what an electric car can deliver.
First-Edition Exclusive Features
Be one of the first Mach-E owners in Newfoundland and Labrador, and get the exclusive first-run body colours, red brake calipers, and iconic stripes. These limited editions are a rare breed of privilege and style.
*
The targeted 0-60 mph in the mid 5-second range is based on manufacturer calculation using computer engineering simulations. Your results may vary. Mid-5-second range achieved with extended battery and AWD. The targeted 425 km estimated range on one charge is based on full charge when configured with optional extended-range battery and AWD. Actual range varies with conditions such as external elements, driving behaviours, vehicle maintenance, and lithium-ion battery age. Final EPA-estimated ratings available in the 2020 calendar year.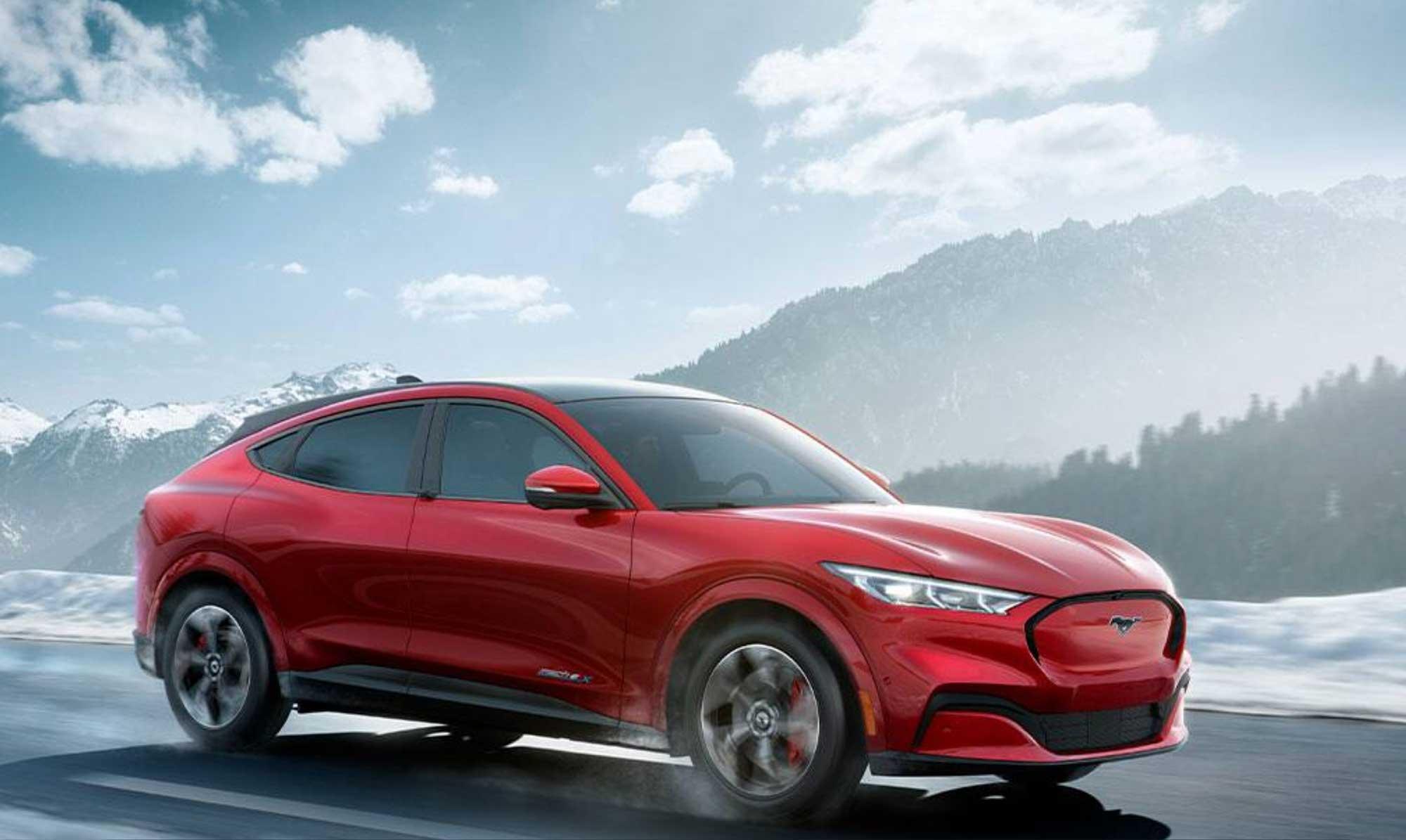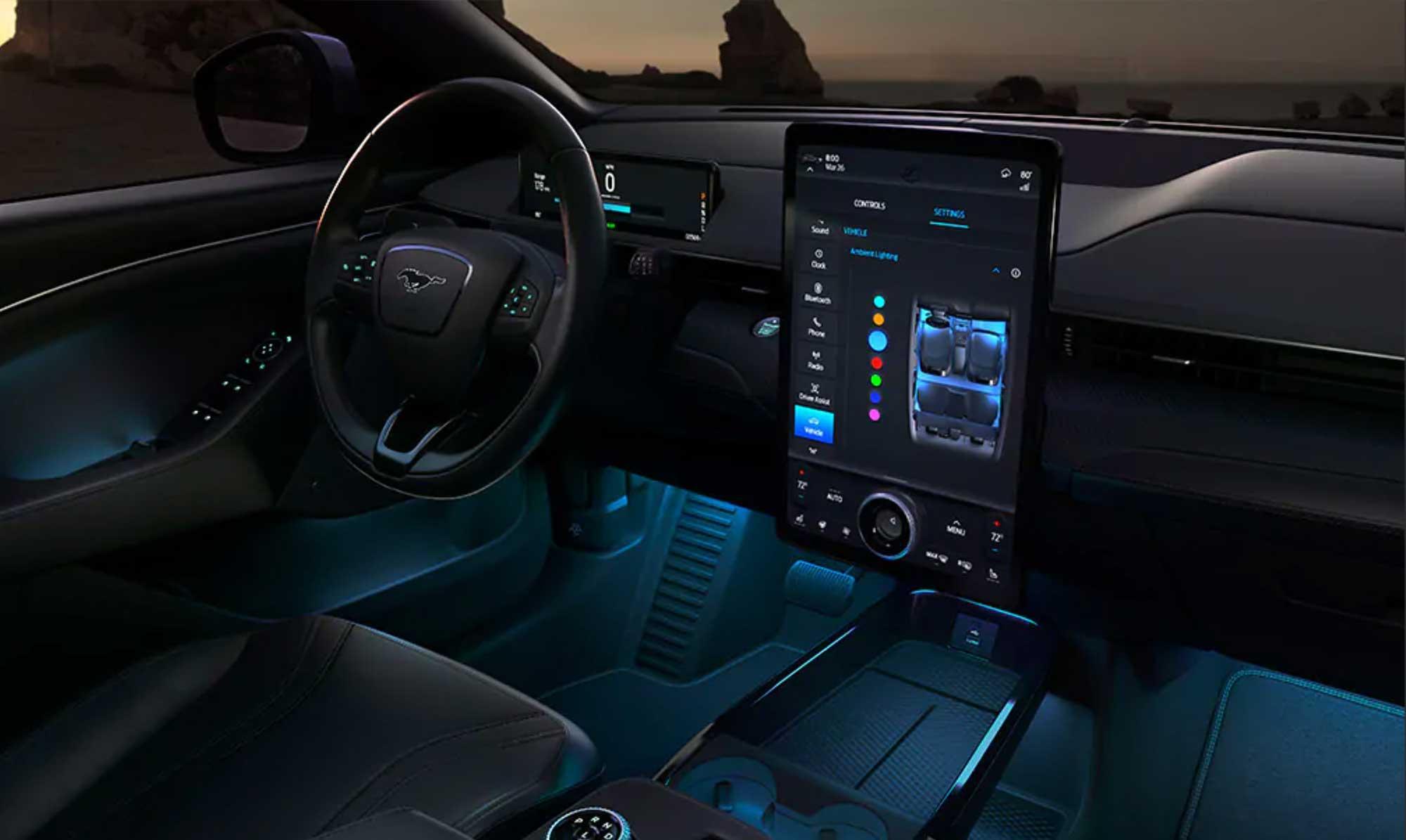 A driving experience centered around you

The Intuitive technology greets you even before you slip inside the the Mustang Mach-E. Standard driver profile personalization recognizes you as you approach, and adjusts the seats, mirrors, lighting, radio and instrument panel to your liking.
The Mach-E boasts an interior with plenty of leg room, and a full back seat with ample room for passengers and belongings. And with no engine taking up room in the front, you get not only a spacious trunk but a unique front-load trunk that is waterproof and even has a drain... perfect for tailgating parties or camping. The rear seats fold down to reveal a storage compartment in the back as well.
Style that adjusts to your personal tastes
Not only does the Mach-E adjust to your desired specifications, it also adjusts to your mood to fit the moment. The lighting, engine sound, and responsiveness will adjust to your tastes. What is your driving style? Are you Unbridled? Engaged? Or maybe Whisper?
Ford's next generation of voice activated SYNC allows you to update and customize your drive right from your smartphone or computer, featuring cloud-connected navigation and modem-based over-the-air updates.
Mind-melting performance, even in Newfoundland winters

Tested in extreme cold conditions the electric all-wheel drive has front and rear motors that distribute power to each wheel individually. You can expect exceptional handling and full capability as you take on snow-covered roads. The Mach-E battery has been climate tested in -40 degrees, meaning it should feel right at home in Newfoundland and Labrador's winter weather.
Ford electric vehicles are able to be charged by both 120V and 240V outlets using the Ford mobile charger. A 240V outlet (typically used for larger household appliances) is able to charge quickly overnight at 35km per hour, while a 120V outlet offers a more slow and steady rate of charge.
Ford will also offer Ford Connected Charge Stations where you can:
• Control charging speeds.
• Track your charging history.
• Remotely turn your charging on and off.
• Monitor your vehicles home energy use.
• Lock and unlock the Charge through the FordPass App.
• Integrate your charger with Alexa and Google Home.
Mustangs in St. John's and all across Newfoundland and Labrador will soon feature a new model to choose from... the Mustang Mach-E, to be available at Cabot Ford Lincoln. Call Cabot at (709) 722-6600 to check into putting a deposit on yours now!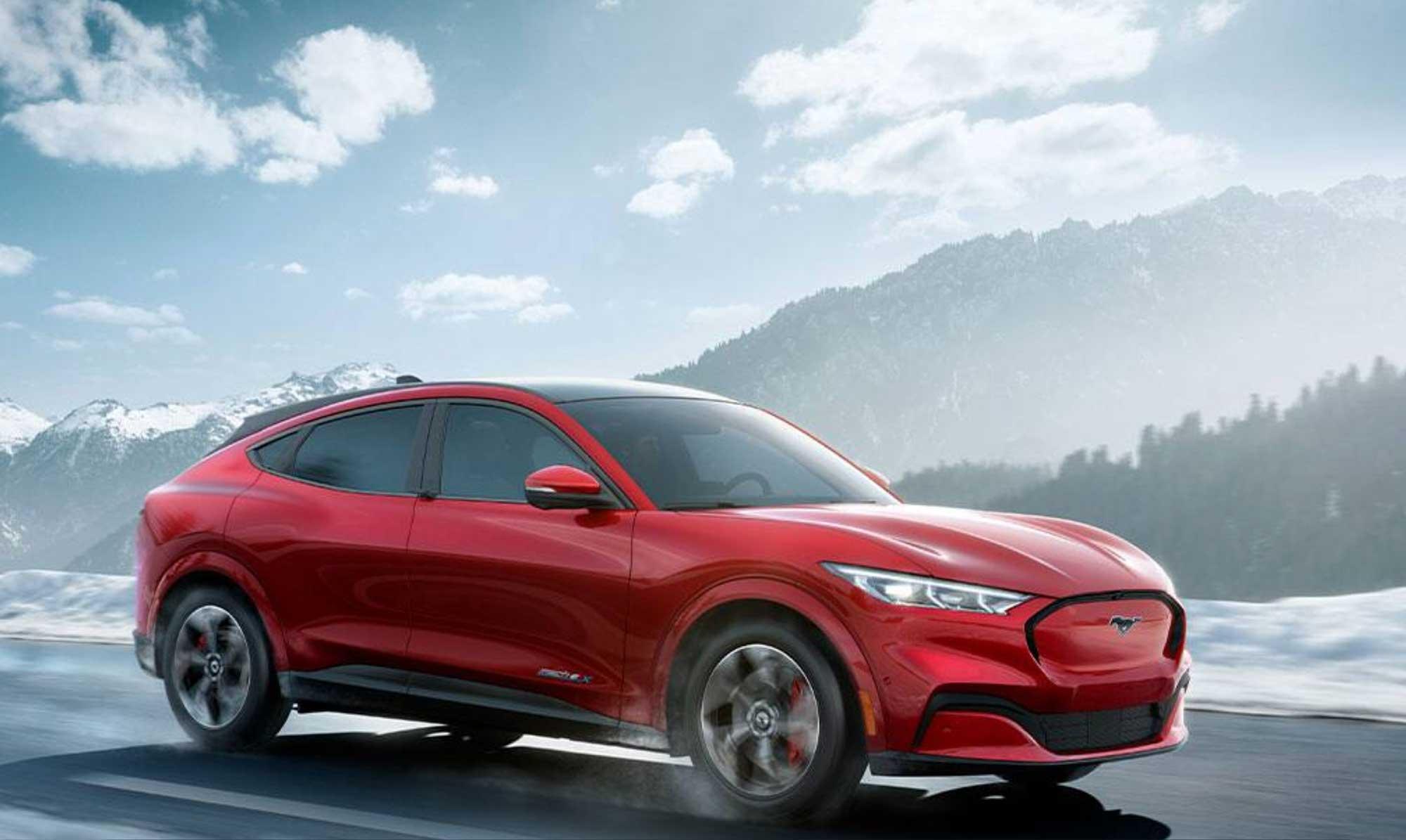 All photo credits: https://www.ford.ca/
To learn more about the 2022 Mustang Mach-E — or to put down a deposit to be one of Canada's first owners — contact:
Cabot Ford Lincoln
Authorized Ford dealership in St. John's NL
177 Kenmount Road
(709) 722-6600