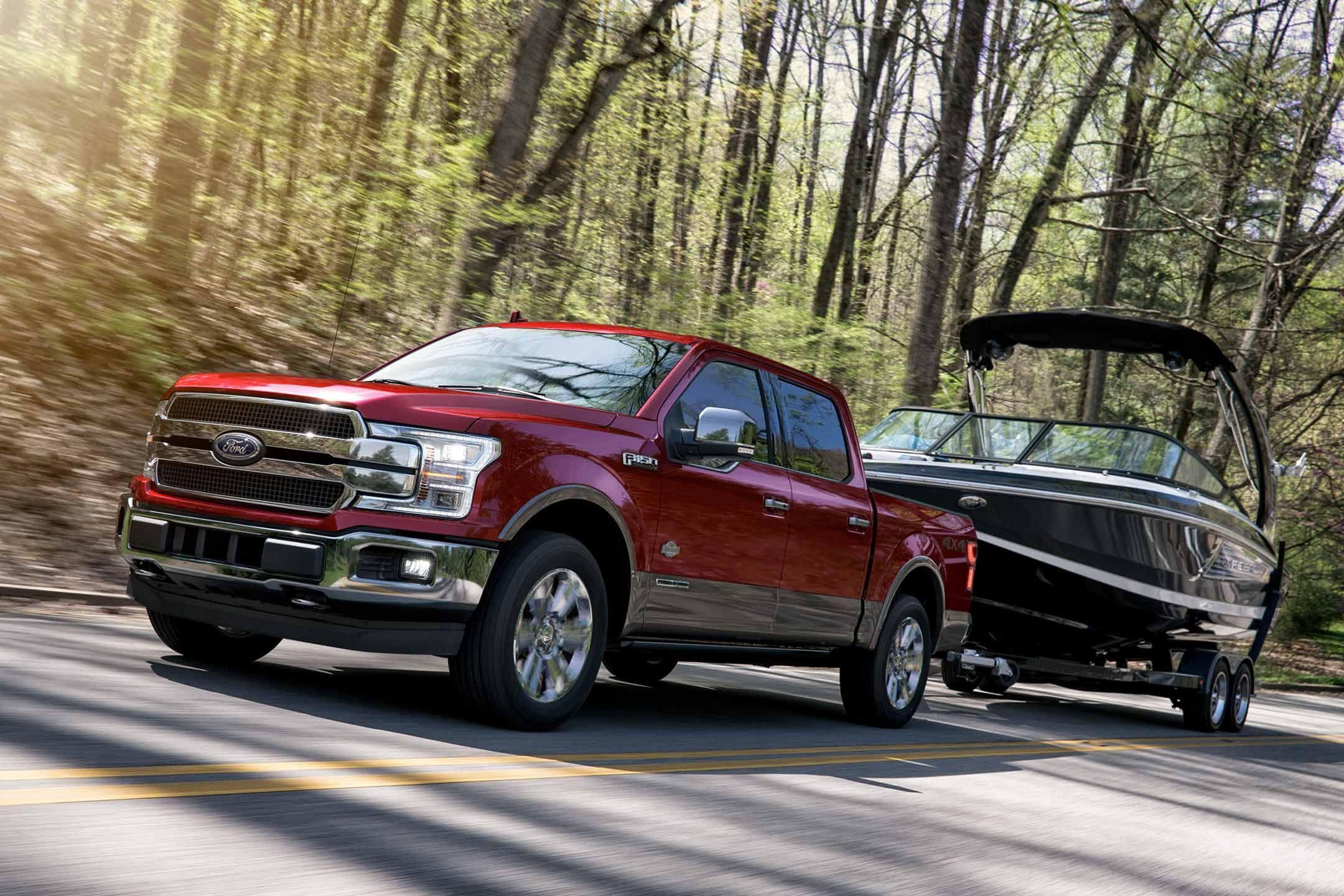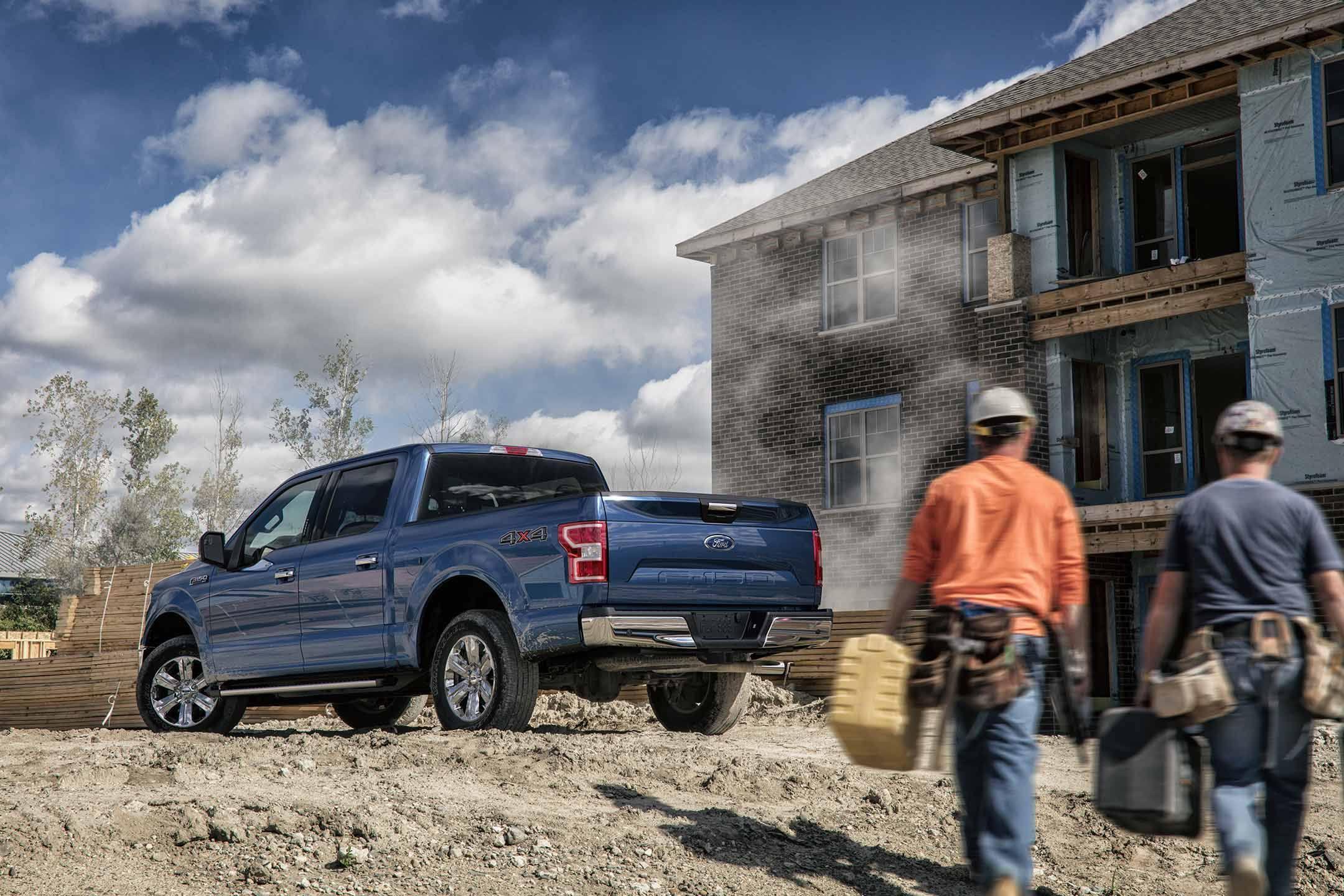 Best-in- class torque. Best-in-class payload, up to 3,270 lbs. Best-in-class towing, up to 13,200 lbs. With specs like these, work or play, the possibilities are endless when you own one of our
2019 Ford F-150s in St. John's
, NL!
The Ford F-150 comes with a variety of models, packages and engines to meet your specific trucking needs. This truck comes with smart features such as sway control, backup and blind spot assistance, available 360-degree camera with split view display, and so much more.
Whether you're taking your F-150 down the smaller roads of downtown St. John's or off the grid completely, feel confident knowing that you have control of the road ahead of you.
---
And the newest F-150 truck owner in St. John's is...
Ernest Rideout. He takes his trucks seriously. And why not? For work or just hitting the road, quality matters. So when he was ready for a new ride recently, he turned to the man who really knows what trucks are best for Newfoundland and Labrador living, Cabot's Scott Rogers. Scott listened carefully to what Ernest wanted, and soon presented him with this new 2018 F-150 Lariat.
The F-150s have something for everyone. The Lariat's Chrome Appearance package is absolutely stunning! The available 8" screen shows all your vehicle info in one amazing display, and things get even more cool with the available Ambient Lighting in Ice Blue. Fold up the SuperCrew's or SuperCab's rear seats, to get extra storage room on a flat floor, and the available Tailgate Step with Tailgate Lift Assist makes your workday even easier to tackle.
Thank you for joining the Cabot family and for visiting out St. John's Ford dealership, Ernest. We appreciate your business, and are working hard for you!
---
Another 2019 Ford F-150 hits the roads of St. John's, NL.
Turning points. Milestones. New roads to travel. A man has a few moments in his life when everything changes. Thomas Williamson had one of those moments when he picked up his new 2019 Ford F-150 XLT. Cabot sales pro Scott Rogers focused on finding Thomas his perfect truck. Mission accomplished!
The F-150's offer amazing features and options! The 2018 King Ranch feels more like a luxury car than a truck. The available 8" screen shows all your vehicle info in one stunning display. And things get even more cool with the available Ambient Lighting in Ice Blue. The optional Twin-Panel Moonroof is available on the F-150 SuperCrew, and the SuperCrew even offers available inflatable rear outboard safety belts!
Thank you for joining the Cabot family, Thomas! We are working hard to keep you with us!
---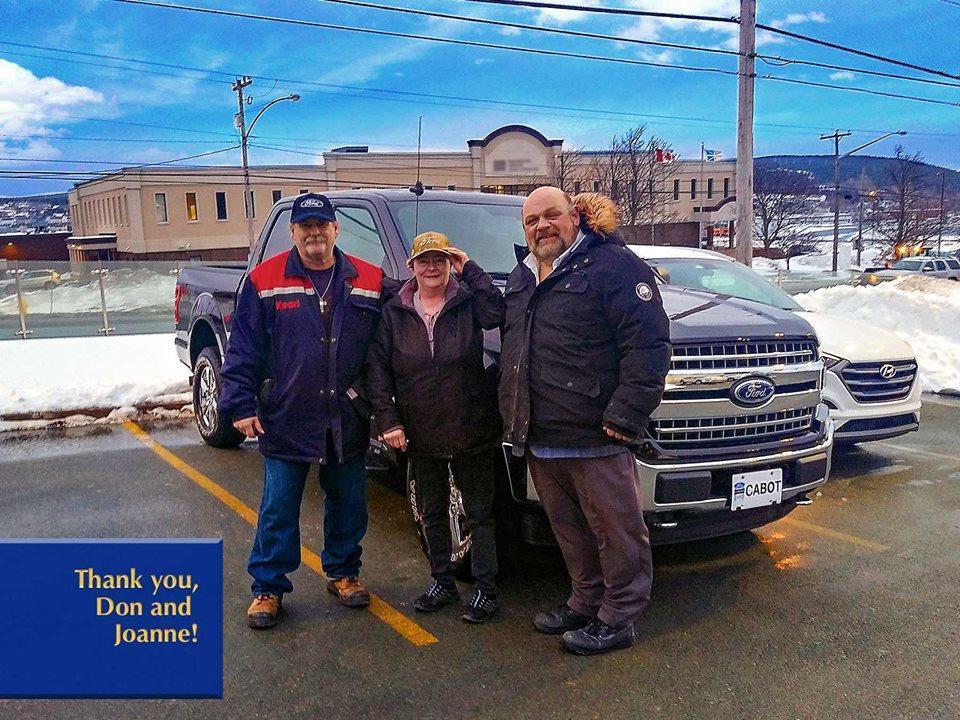 Smiles for Miles with the new F-150 in St. John's, NL!
We all know a few friends who keeps smiling no matter how cold it gets or how tough the times may be. They just know that somehow, they'll be fine through anything.
Don and Joanne Saunders will tell you that having a new F-150 XTR can help you feel that way! They picked up their new ride from Cabot's sales pro Scott Rogers recently and hey, who wouldn't feel reassured by the reliability, rugged power, and smooth style that the F-150 delivers?
So thank you for your warmth and for being in the Cabot family, Don and Joanne. Now more than ever, warm smiles go a long way!
---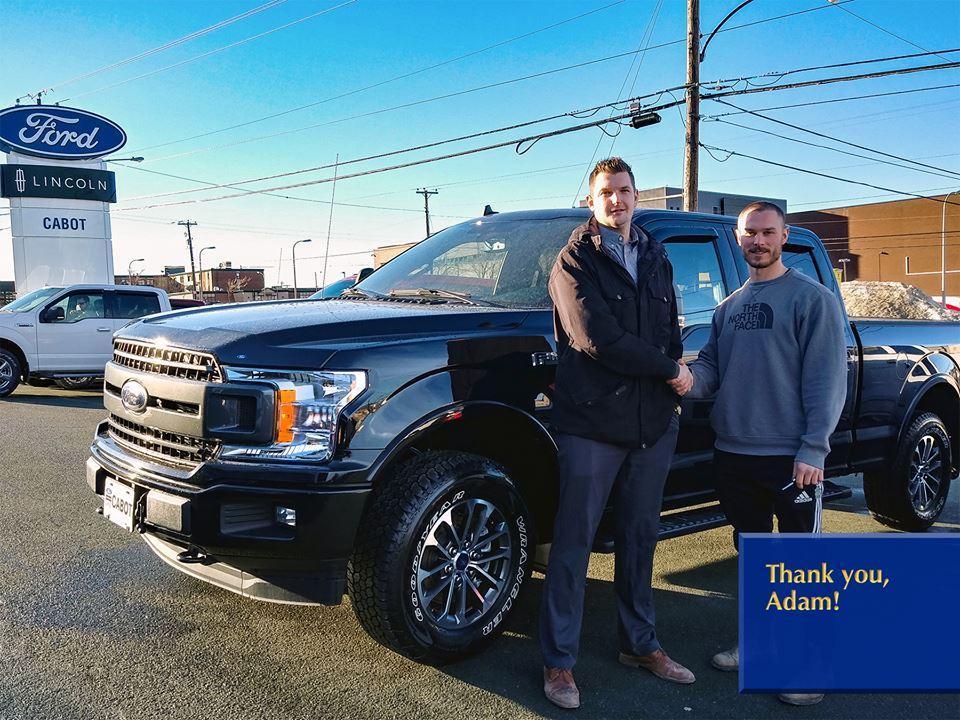 Style, comfort and handling like you wouldn't believe.
Cabot sales pro Ryan Noftall takes the time to listen carefully to every customer and learn what they want and don't want in their next vehicle. So when first-time Cabot customer Adam Burry was shopping for a new truck, it didn't take long for everyone to realize that the F-150 XLT Sports Edition was a perfect fit! As Adam will tell you, the style, comfort, and handling are far beyond what people ever expect to find in a pickup truck.
Thank you for being yet another new member of the Cabot family, Ryan. One awesome truck for one excellent customer!
---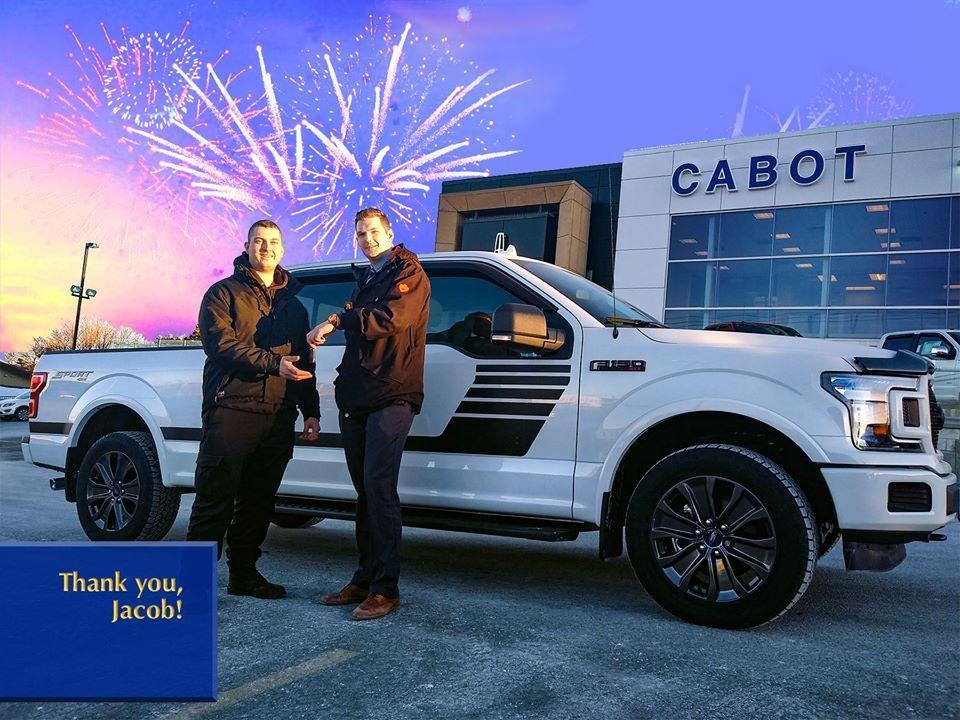 Another day, another Ford F-150 on the streets of St. John's.
CONGRATULATIONS to Chris King, yet ANOTHER new customer to Cabot Ford Lincoln! Chris recently picked up this astonishing new 2018 F-150 Lariat from Cabot's sales veteran Scott Rogers. The Lariat wraps you in more comfort and style than you ever imagined you'd find in a truck, yet has the power and reliability to handle pretty much any work you can throw at it!
Thank you for joining the Cabot family, Chris. We are thrilled to have you with us, and we'll keep working hard to keep you as thrilled as we are!

Interested in test-driving one of our new Ford trucks in St. John's, NL? Drop by your authorized Ford dealership on 177 Kenmount Road, today!