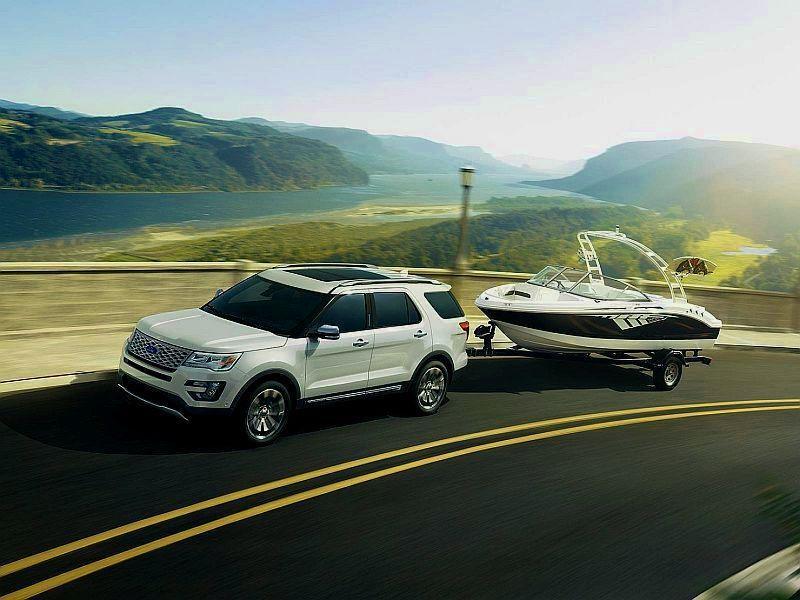 ---
Everyone loves the
2019 Ford Explorer
! The white platinum tri-coat paint and 20" aluminum wheels on the Limited edition makes the exterior come alive. Inside, touches like the twin-panel moonroof, heated steering wheel, seats, and mirrors, and power-fold/power-stow third row of seats will help you come alive too. And those in the back seat will LOVE the dual DVD screens with HDMI and USB inputs!
Seating seven, the 2019 Explorer features adaptive cruise control so you speed up and slow down to match the vehicle in front of you. There are more touches and features to love than we can cover here, so come in to the Cabot showroom at 177 Kenmount Road to see the 2019 Explorer for yourself!
Fall in love with the 2019 Ford Explorer!
Derek and Deidre Grouchy are long-time Cabot customers. When they were ready for a great new SUV, Cabot sales pro Scott Rogers was there to listen and help! Derek and Deidre fell in love with the 2019 Explorer, and hey, how could they not? The Explorer has a stunning range of ultra-comfortable interiors and stylish designs.
Thank you for being in the Cabot family, Derek and Deidre. Enjoy your Explorer!
---
Looking for a reliable SUV in St. John's? The Explorer can handle any weather.
Natalie Davis's first new car is this 2019 Explorer Limited, from her first new son, the 1992 Stephen Lantos! Natalie wanted reliability, style, and comfort in an SUV, and the Explorer delivers all that and more! The 2019 Explorer's range of features and options will have you feeling pampered everywhere you drive. Available ambient lighting and a Media Hub with smart charging USB port, available Panoramic Vista Roof, SYNC 3 with Apple CarPlay, Android Auto Compatibility, and much more!
Thank you for helping create the Cabot family, Natalie. Enjoy your Explorer... we're thrilled to have you with us!
---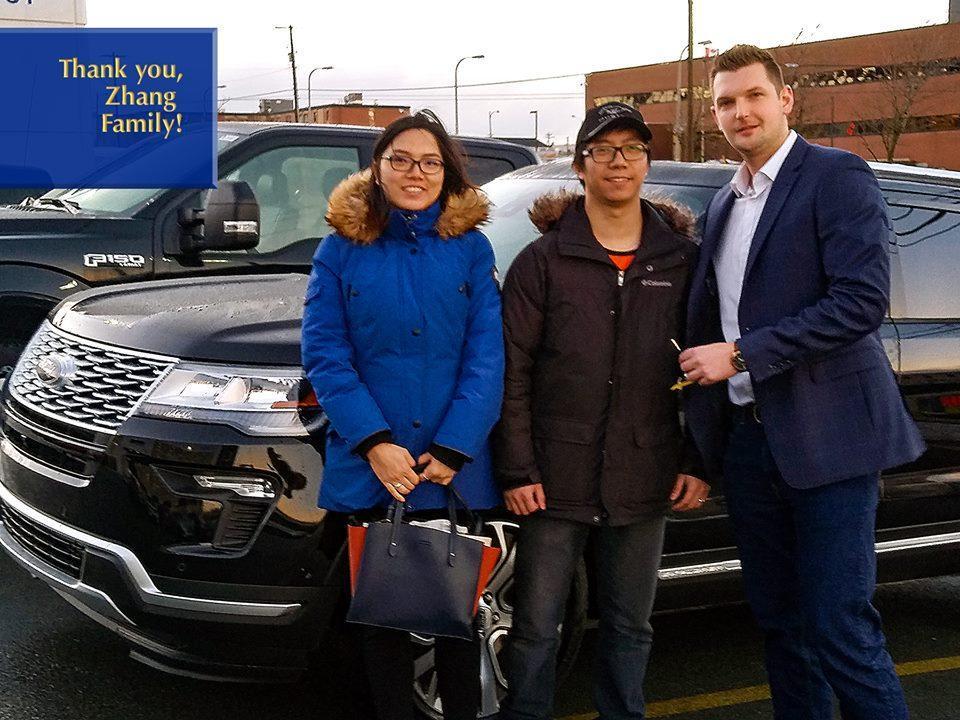 Happy homecoming with return Cabot Ford Lincoln customers!

It feels like a homecoming whenever a Cabot customer comes back for a new vehicle! The Zhang Family have bought from Cabot before, and they were back to see their Cabot sales pro Ryan Noftall recently to upgrade to the new 2019 Ford Explorer Platinum Edition. The Explorer is one of those "wow!" vehicles that surprise people when they take a closer look. Amazing features, comfort, and handling; now that's how you upgrade!
Thank you to the Zhangs for making your family part of ours. We are better because of you being with us!
Interested in test-driving one of our new Ford SUVs in St. John's, NL? Drop by your authorized Ford dealership on 177 Kenmount Road, today!