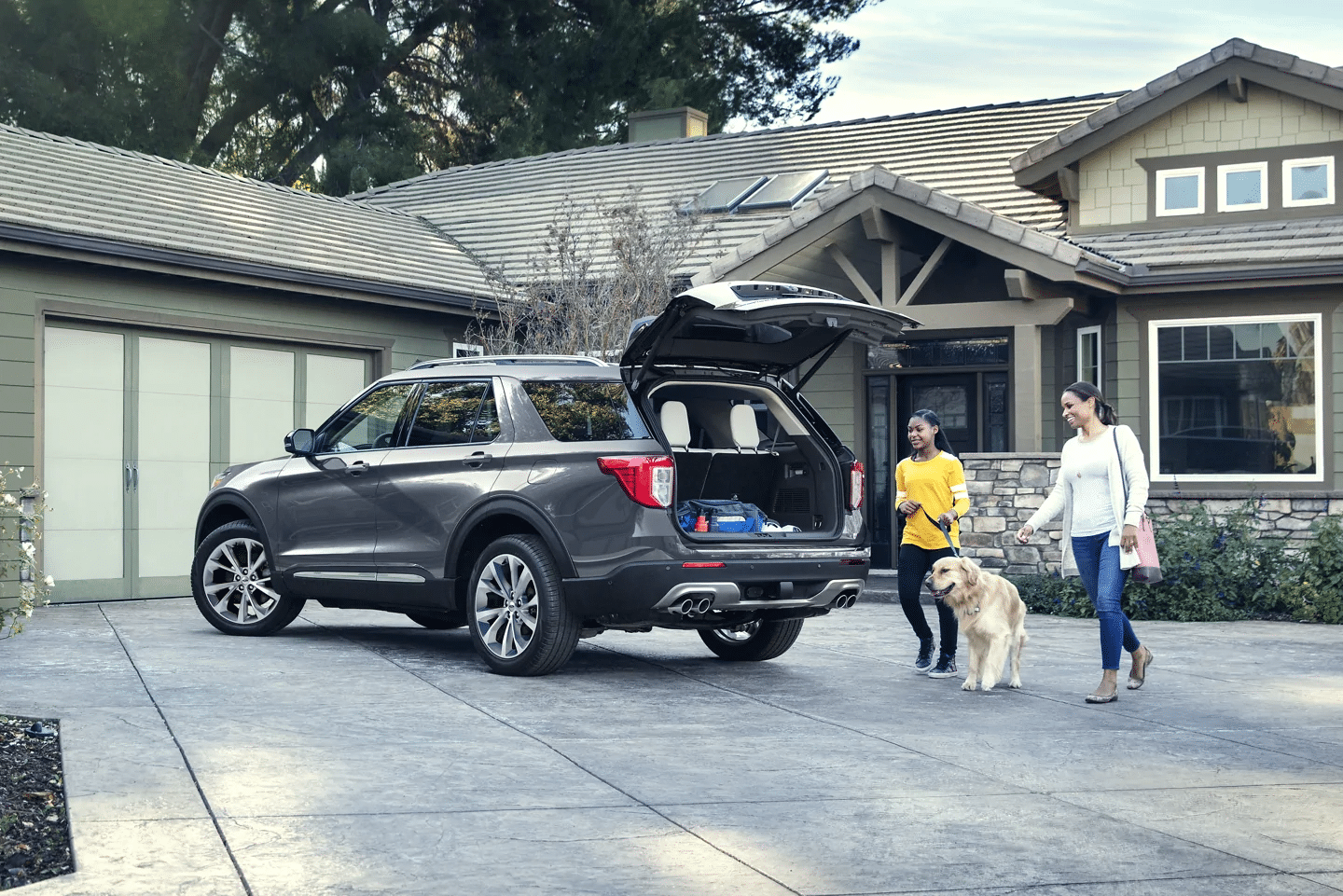 If you are in the market for a family car, you can be sure there is something that will work for your family but still be fun to drive. No longer are the days when buying a family car meant giving up the fun for something practical.
Cabot Ford Lincoln is here to help you find the perfect vehicle for your family. With a wide selection of models and with a team dedicated to you, you will drive away in something worth showing off.
Narrowing Down the Options
Since no two families are identical, there are many vehicles on the market that can work as a family car. Deciding which one is the best for your family may be daunting, but with a little thought, the decision can be fun.
Making a list of what you absolutely need from the vehicle and making a wish list of things you would like can help you rule out vehicles that are not right. Things to consider are:
What size is your family?

Will the size be changing?

Do you think you will ever use it for carpooling?

Is your family active and do you need to haul camping or sports gear?

Do you prefer a hybrid or conventional vehicle?

How important are driver-assist features?

How important is technology?

What style of vehicle do you prefer?
Creating a list of needs and wants helps you narrow down your focus to makes and models that are more appropriate to your family.
Depending on your financial situation, budget is a big player in choosing a vehicle. While buying a brand-new car may be the most appealing option, alternatives are:
Buying Certified Pre-Owned – a used vehicle that has undergone rigorous inspections for quality

Used – vehicles can be sold in a variety of conditions but for a lower price

Lease – monthly payments let you borrow a vehicle for several years before switching to a new one
Considering all options and being open to what is best for your budget over what you want can help you get the most from your family car.
Family Car Options
Vehicles come with a selection of trim models and options. When you're deciding which is best, consider that young children are messy. Some car options are a little more forgiving of a child's mess than others might be.
Light-colored fabrics stain more easily than leather or imitation leather. Storage compartments inside the car can be handy for holding tissues, wipes, and snacks. When looking at a potential vehicle, try to imagine scenarios and how they would be handled in that car. You can talk to friends, family, or look online to get an idea of some car-related kid stories.
Be sure to test drive any vehicle that catches your eye. What looks good on paper and in the lot might not be the best for your family.
While test driving, consider:
Ambient Noise

Blind Spots

Console Control Placement

Seat Comfort
As a family car, some things to think about and practice while test driving are:
Can you easily monitor the back seat(s) while keeping your attention on the road?

Is there easily accessible storage from the driver's seat to keep child care items in?

How comfortable is it to put a child into a car seat?

Is it a vehicle that will work as your child/children grow into teens?
Anything that gives you hesitation will just increase in annoyance later on. Do not hesitate to test drive multiple models until you find the one that feels the best.
Great Family Car Options
Both Ford and Lincoln offer vehicles that are excellent for a family. Spacious and decked out with safety features, these models are worth checking out:
MSRP Starting At: $31,799

Seats: 5

Gas Mileage: 11.4 City and 8.3 Highway L/100km2

Cargo: 2,079L

2021 Ford Explorer (available as a hybrid)

MSRP Starting At: $45,549

Seats: 7

Gas Mileage: 11.7 City and 8.6 Highway L/100km2 (conventional engine)

Cargo: 2,132L

MSRP Starting At: $57,000

Seats: 8

Gas Mileage: 14.1 City and 10.6 Highway L/100km2

Cargo: 2,961L

MSRP Starting At: $42,700

Seats: 5

Gas Mileage: 11.1 City and 8.1 Highway L/100km2

Cargo: 1,631L

MSRP Starting At: $69,500

Seats: 7

Gas Mileage: 13.7 City and 9.7 Highway L/100km2

Cargo: 2,201L
Deciding on Your Family Car
At Cabot Ford Lincoln, our team can help you through the process of buying a family car. Whether you have an idea of what you want or are just getting started, we can answer questions, set you up with a test drive, and guide you through financing. Contact us today to get started.