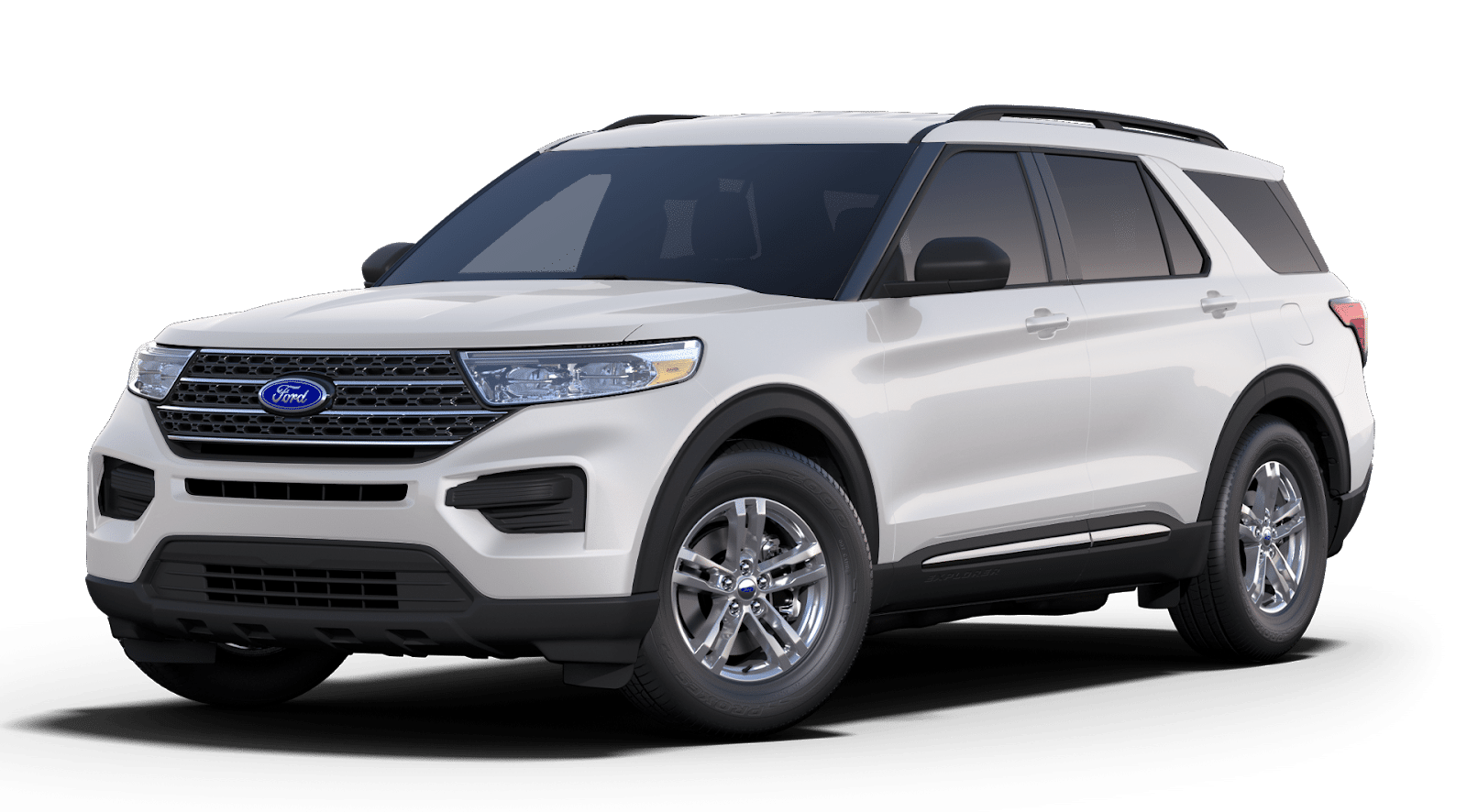 While this question may seem simple on its surface, many factors can come into play when choosing between a cloth or leather interior. Both have their advantages and disadvantages, and a large portion of the decision can be based on personal preference, but you should still consider your options and how both choices could benefit you. Luckily, our team at Cabot Ford Lincoln is here to bring you some tips and advice on making your decision!
The Numbers
You may have already known that the quality of your vehicle's interior can impact its price, but you might be surprised at just how much of a difference it can really make. Cloth seats come standard in the vast majority of models, while leather seats are normally offered as an alternative option or as part of an upgrade package.
When comparing figures, cloth seating is the easy winner here. Leather seating is a wonderfully luxurious substitute, but it comes at a cost. The cloth interior is practical and comes standard, so it falls on the less-costly end of the spectrum.
The Aesthetics
Enough about practicality and logistics for a moment - what style do you prefer? You may assume that cloth seats would be filtered out of a discussion about style, but that's no longer the case. In recent years manufacturers have favored public opinion on transitioning out of bland, boring cloth and making more sleek and contemporary designs. Our 2020 Ford Explorer XLT is a magnificent example of a modern cloth design.
However, leather seating still hits the ball out of the park in this category. Whether it's upgraded genuine leather, standard grade, or faux leatherette, it still gives a more luxurious vibe to your ride.
Environment
When we say "environment," we're speaking literally! How do you feel getting into your car in the middle of a July day? How about when getting through the snow on a dreary January evening? A car is a significant purchase, and it's important to consider your day-to-day use. After all, this could potentially be your daily ride.
While the game has definitely changed with temperature-controlled seating in a lot of newer models with leather seating, cloth still has the advantage on this one. Whether it's a hot, muggy summer day or a frigid winter morning, cloth interior's consistency in maintaining a comfortable temperature is unmatched.
Upkeep
This is where things can get tricky. Cloth and leather both have their advantages and disadvantages when it comes to maintenance. On the one hand, cloth can seem superior with its vacuum-friendly material and durability, but it also shows stains easily and can look tarnished if not taken care of. It can also be more complicated to deal with if a deep clean is necessary.
On the other hand, leather can seem much easier with its wipe-friendly material. However, this can change if a mess or stain is ignored. A stain can seep into and discolor the leather and be much more expensive to clean. Genuine and high-grade leather may also require more costly cleaning solutions and polish for maintenance and to prevent cracking, rather than simply vacuuming or scrubbing cloth seats.
If you have any questions about interior care and maintenance, don't hesitate to ask our knowledgeable staff. We'd be delighted to assist you!
Think About the Resale Value
This point may be one of the most important takeaways. If you consider the fact that you might one day trade in or sell this car, that may shift your view on the cloth vs. leather interior decision. According to many consumer reports, you could gain an additional $300-$500 in profit if your used vehicle has leather seats in good condition.
Conversely, having a used vehicle with severely tarnished leather seats can possibly decrease the resale worth. Leather still wins this round, though, as cloth seats hold no special resale value due to being standard. This can ring especially true with ripped, torn, stained, or otherwise damaged cloth seats as well.
Do you have a used car with a leather interior and you're curious how much more you could get on your trade-in? Stop by our lot today and speak with our staff. They'll tell you everything you need to know.
Serving St. John and Surrounding Areas
So what's the verdict? Well...that's up to you! This kind of decision really boils down to personal preference and how it will benefit you in the long run. Our skilled crew at Cabot Ford Lincoln is ready to answer any questions you may have. Come visit or give us a call for your new car needs!