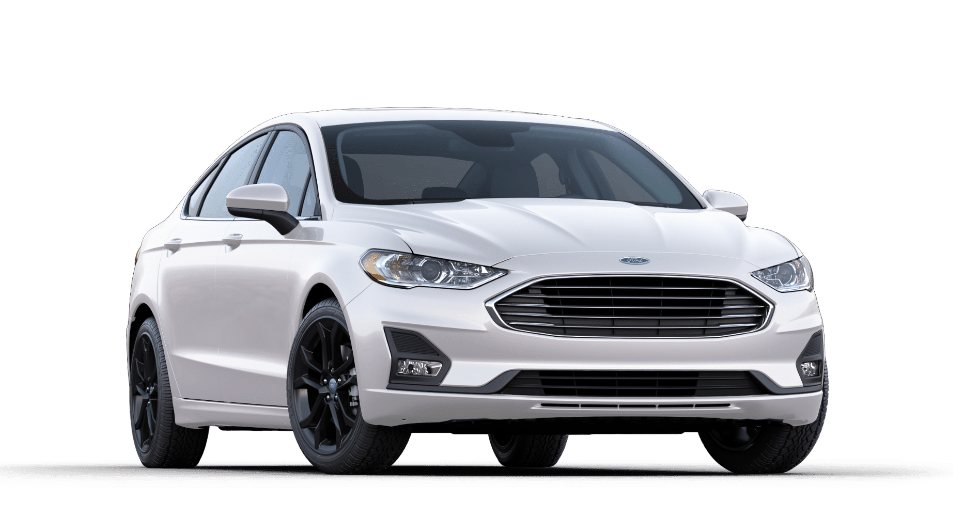 It can be hard to keep track of the latest car technology since it rapidly transforms and evolves. Advancement and growth in the car industry are definitely beneficial for drivers, but it can be frustrating if you're driving a vehicle that isn't as up-to-date.
Our professional staff at Cabot Ford Lincoln is happy to assist you in your search for the latest features. These are some of the attributes you could be missing out on if your car is older.
Exit Warning Systems
There are several safety features you'll want to ensure come with the vehicles you're considering, and exit warnings are a great example. If you're familiar with technology like blindspot warning systems, exit warning systems are similar.
When your car is parked or stopped, sensors work to visually and audibly alert you of potential incoming traffic on your sides and rear. This can help prevent accidents with anyone on bikes, scooters, skateboards, etc. There's no such thing as being too cautious regarding safety features!
Wireless Phone Charging
This may be one of the more futuristic examples of vehicular technology. Gone are the days of accidentally forgetting your charger at home and dealing with the inconvenience of a dead phone. While the option isn't accessible in every car, many brands offer wireless phone charging pads in their newer models.
Cabot Ford Lincoln is proud to offer this feature in our 2020 Ford Edge Titanium. Take a look at our website and see what other amazing features it has!
Automatic Emergency Braking
There have recently been discussions about implementing this feature into all new cars within the next couple of years. This feature comes with sophisticated sensors and computerization that can sense when a crash is imminent, and it activates the brakes to act ahead.
It's key to note that this safety feature isn't made to entirely prevent accidents, so attentiveness and reaction time on the road are still essential. These systems are provided as a backup that can lessen the severity of a wreck.
Heads-Up Display
A heads-up display (or HUD) is a transparent display that directly shows your vehicle's speed, fuel, and navigation information in your line of sight or in the usual viewpoints. This can help keep the driver's eyes on the road and not make them veer off to check the fuel tank or make sure they're going the speed limit.
If we're being honest, HUDs just look really slick, too! This is a feature we're proud to offer in our 2020 Ford Escape Titanium SUV.
Lane Assist
This is another piece of technology with amazing capabilities. Lane assist helps prevent accidents by gently and subtly maintaining the vehicle's space within the lane's dividing line. This may seem minor but could end up being life-saving.
Lane assist is another example of a safety feature that may be implemented into most new cars within the next couple of years. If almost everyone has these attributes on the road, driving would be much safer. We can't rely on these features, but having them as a backup could help prevent a number of accidents.
Remote Smart Parking Assist
Remote parking assist works just like any other parking assist, where the car pulls into a spot or parallel parks on its own to make things more convenient for you. This specific technology is a little different, however, as the remote smart parking assist actually doesn't require you to be in the car!
Imagine the awe on people's faces when you get out of your car, push a button, and your car parks itself. This feature could come in handy in many ways, and its possibilities are seemingly endless. At Cabot Ford Lincoln, our team is here to help you find the right vehicle that includes these options.
EcoBoost Engine
We're happy to offer this feature as a Ford-exclusive option! Our EcoBoost engine is awesome. Not only is its fuel economy outstanding, but it also performs really smoothly. But you may be wondering exactly how the EcoBoost engine works.
Normally, gas is mixed with incoming air in the inlet port to combust the fuel and get your car running. With EcoBoost, highly pressurized fuel is injected directly into the combustion chambers of each cylinder. This direct injection into the cylinders is what directs your car's gas efficiency.
Don't Compromise! Come Find These Features and More at Cabot Ford Lincoln!
These are just some of the features you may be missing out on with older models. Whether you're looking at our new inventory or our 2+-year-old used inventory, we're happy to offer amazing features and capabilities in our stock. Stop by and speak with our knowledgeable staff today, or give us a call with any questions you may have! We're happy to serve St. John and its surrounding areas.