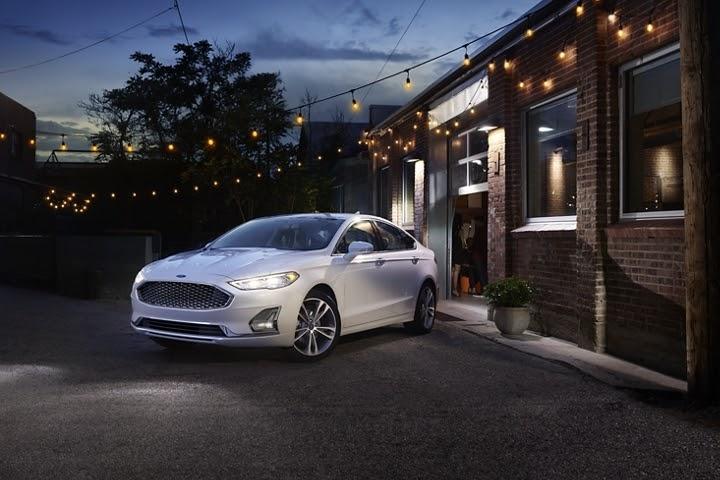 At Cabot Ford on Kenmount Road, we take your questions seriously. We want you to have all the information you need to make a confident and informed decision before you buy. These hybrid basics will help you decide which vehicle is best for you.
What's a Hybrid?
Hybrid is defined as a thing made by combining two different elements. That makes sense because hybrid vehicles are vehicles that run on both a gas combustion engine and an electric engine.
Are Hybrids More Expensive than Other Vehicles?
Vehicles are so diverse, with such vast and varying add-on features, that it's hard to answer this question with a definite yes or no. When first introduced, hybrids tended to be a little more expensive than non-hybrid vehicles; however, now that hybrids are more mainstream and range in size, form, and function, as well as any additional features you may add, hybrids are not any more expensive than a non-hybrid.
Do I Have to Plug In My Hybrid?
If your hybrid is a true hybrid, meaning it has two engines (both a gas and electric), then you will not plug in your car. Your electric motor regenerates its power by regenerative braking and the internal combustion engine. Hybrids literally recharge as you drive.
Are There Any Advantages to Buying a Hybrid?
There are clear advantages to hybrid vehicles. Considered environmentally friendly, hybrids run cleaner and have better gas mileage with fewer emissions. Hybrids are certainly as comfortable and luxurious as any other vehicle, too.
Do Hybrids Really Provide Worthwhile Savings on Fuel Economy?
Not every hybrid is the same, but you can expect a mileage of around 42 mpg.
To help squeeze every drop of gas from the tank, Ford has also created SmartGauge with EcoGuide. It's like having a coach assist you in fuel economy; as you conserve gas, your conservation efforts are illustrated on an unobtrusive screen as vines and leaves, growing as you slow acceleration and maintain an efficient balance between gas and electric usage. This feature shows your conservation efforts in real time as you drive.
Do Hybrids Have Fewer Features than a Non-Hybrid Vehicle?
Depending on the hybrid vehicle you choose, there are many standard and optional features available. One standard feature available on most Ford models is the Ford Co-Pilot 360.
This system, which includes multiple highway-friendly safety features, comes standard on most 2020 models; however, it is important to ask your salesperson about availability for the model you are interested in and about additional add-on features that may enhance your experience.
The Ford Co-Pilot 360 System includes the following innovative safety features:
Pre-Collision Assist With Automatic Emergency Braking
This standard feature scans the road ahead and can alert you to potential collisions with vehicles or pedestrians it detects in your path. If an object is detected, a warning flashes on the windshield and an alarm sounds. If you are alerted and take no action, the brakes are applied automatically. The brakes are only applied if you need them - not if you don't.
BLIS (Blind Spot Information System) with Cross-Traffic Alert
Active even when you're not moving, radar systems on either side of your car detect when a car is present and in your blind spot. A light comes on the corresponding side-view mirror to alert you to the vehicle you may not be able to see. *This system only detects motorized vehicles, not bikes, walkers, or other objects.* Cross-Traffic Alert warns you a moving car is coming from either side when you're backing up with three alerts: a light on the corresponding side-view mirror, a chime, and a message in the message sensor.
Adaptive Cruise Control with Stop-and-Go
Functioning like cruise control with one exception, adaptive cruise control maintains a comfortable preset distance between you and the vehicle in front of you. Using radar technology, your car uses radar technology to constantly scan for vehicles in front of you. In heavy traffic, your vehicle will also slow down to a stop should the vehicles ahead of you come to a stop. When traffic picks back up, your car will automatically begin to follow.
This available feature can help make it easier to avoid a potential collision. It does not steer for you, but it provides steering support if the system warning goes off and you need to maneuver around the vehicle ahead.
This feature keeps you in your lane, especially in a moment of distraction, by constantly scanning your positioning within your lane and alerting you if you should deviate from it.
Auto High Beam Headlights
A standard feature, the auto beam headlights can sense poor lighting conditions, automatically turning on to increase visibility. A real plus for highway driving, it also senses when another vehicle is coming from the opposite direction and dims automatically.
The professional salespeople at Cabot Ford want to answer all your questions. Come see us and let's look at all your options together.