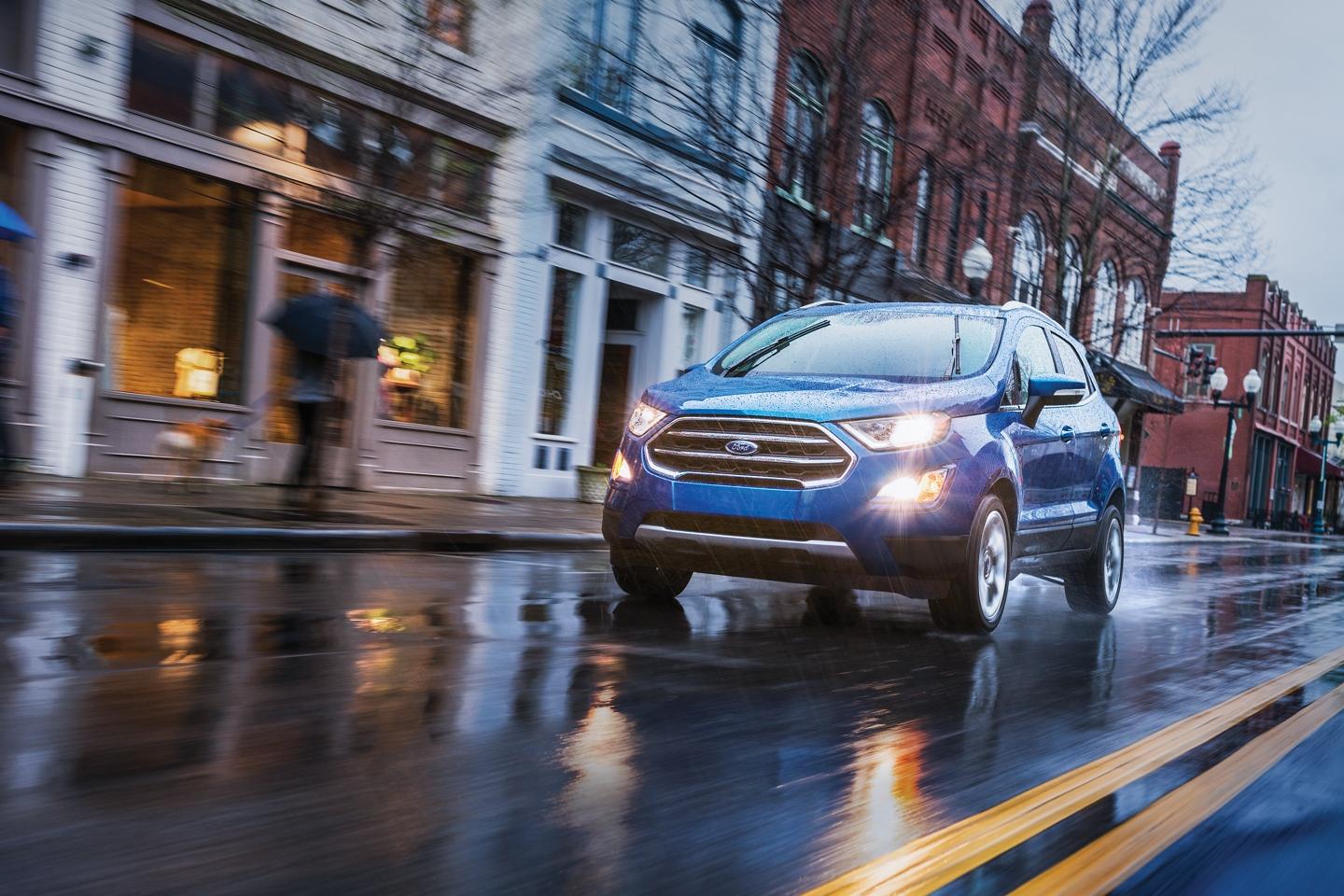 ---
Come rain or shine, Ford vehicle owners get to where they need to go.
Across the Avalon, Ford vehicle owners drive with confidence and ease! Below, we delve into three particular features that provide Ford drivers with peace of mind, even in the worst of rain, drizzle, and fog… or RDF, as the cool kids call it.
Besides providing extra protection with intuitive and adaptive learning technologies (explained below), these features can be programmed to be innate and automatic, making it easier to focus on the road ahead. Read on for the details!
---
You know what they say about weather in Newfoundland; if you don't like it, wait five minutes!

Ford's available Rain-Sensing Technology automatically turns on your windshield's wipers, and adjusts their speed based on how wet the windshield becomes.
Drivers find this feature especially convenient during inconsistent rates of rain and snow fall, that often happens during our daily commutes.
You can also choose your sensitivity settings. The higher the sensitivity, the faster and more often your wipers will wipe… just make sure you turn it off before you go through a car wash!
Increasing visibility for you and others on the road.

Complimentary to Rain-Sensing Technology, are Ford's Wiper Activated Headlamps.
This available feature increases visibility in bad weather by automatically turning on your headlamps, when your windshield wipers are switched on. This will increase visibility for you, as well as make it easier for other drivers to see you.
With your light setting in the "auto-lamp" position, not only will your lights come on when your wipers are going, they will also automatically turn on when it starts to get dark outside.
Safer and more efficient.
Many Ford vehicles provide Electronic Power Assisted Steering (EPAS). EPAS enhances steering control and may even help increase your car's efficiency, which helps the environment, as well as your bank account.
Using an electric motor instead of a hydraulic pump, your steering control can be programmed, which allows technologies such as pole drift compensation and active nibble control to enhance your driving safety standards.
Pole drift compensation adjusts to factors on the road that may cause your vehicle to pull to the left of right, whether it be ruts in the road, wind conditions, loose gravel, winding roads, or if you are in situations where you need to drive slower. Active nibble control helps reduce tire vibrations, during these situations.
Best of all, this is an automatic system; you don't have to do anything! Steering will adjust as needed.
Ford vehicles provide safety features and technology that, paired with your driving expertise, make driving in Newfoundland's unique weather conditions easily adaptable, without having to consistently change your vehicle's settings.
Cabot Ford Lincoln
Authorized Ford dealership in St. John's NL
177 Kenmount Road
(709) 722-6600