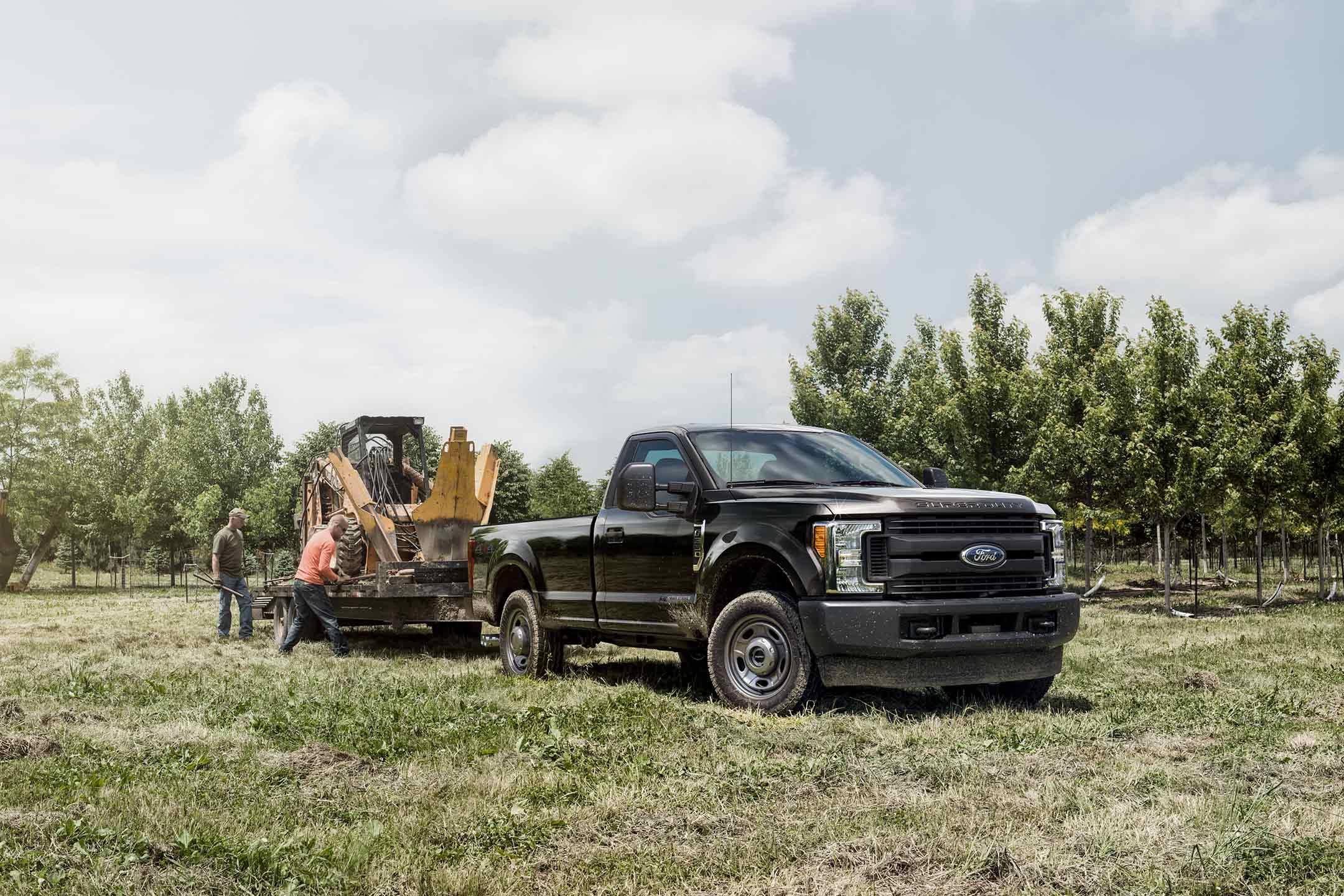 Best-in-class when it comes to torque, payload, conventional towing, GWCR and Gooseneck towing... why choose anything else? The Ford Super Duty truck provides top-of-the-line driver assist features, several engine options and safety features to ensure that, no matter what journey life takes you on, you will conquer it with confidence, comfort and style.
Call us at 709-722-6600 or drop by your authorized St. John's Ford dealership at 177 Kenmount Road, to test drive one of our Ford Super Duty trucks, today!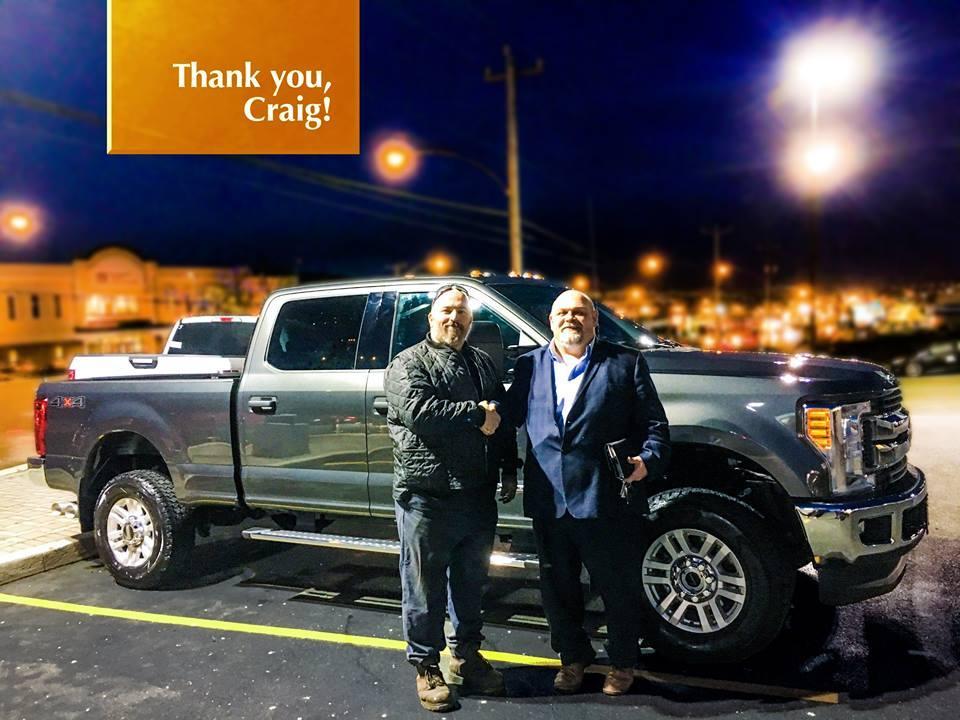 Another happy Ford customer hits the road!
Craig Barton came in to Cabot earlier in December to pick up his brand new F-250 XLT from Cabot's sales pro Scott Rogers. This was near the end of the day at Cabot, but the start of a new driving experience for Craig! The F-250 packs an incredible combination of strength and style to power Craig through 2018 and beyond.
Thank you for being a Cabot repeat customer, Craig! We're thrilled to have you with us, night and day!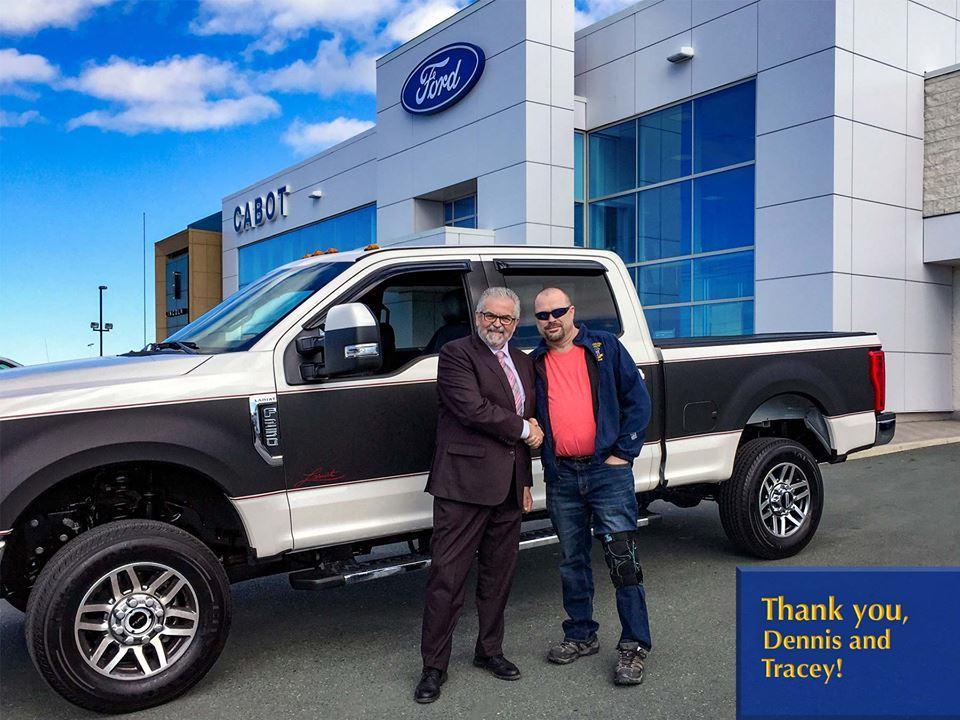 Top-of-the-line technology, old fashioned style.
When Cabot sales pro Jerry James welcomed loyal Cabot customer Dennis Maher back, he knew Dennis and his wife, Dr. Tracey Brown-Maher, had something special in mind. Dennis loves the reliability and power of the new 2018 F-250 Lariat, but also has a real appreciation for trucks of bygone years and their old-fashioned style. So he took their truck and was soon back to show Jerry this makeover with a stunning retro style... not to mention haircut and shades!
Thank you, Dennis and Tracey, for being loyal members of the Cabot family. We are working hard to keep bringing you both back!
Interested in test-driving one of our new Ford trucks in St. John's, NL? Drop by your authorized Ford dealership on 177 Kenmount Road, today!